Dubai to get more than 26,650 units this year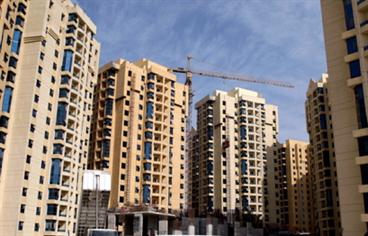 The number of units to be delivered in Dubai will be the highest this year since the property boom took-off as more than 26,650 apartments and villas will be handed over, according to Shuaa Capital.

This will take the total number of housing units to an estimated 384,350 before the year end, the investment bank said in a report on UAE Vision 2010. "While we had previously assumed 2010 would see fewer deliveries than 2009, the economic shock in late 2008 and the beginning of 2009 caused some leading developers to delay a higher number of 2009 projects than we initially had anticipated. Just like developers continued to drag their feet with construction progress, property buyers extended the handover process as some went scrambling for that last payment," said the report.

However, the second part of 2009 saw renewed optimism and most developers picked up pace on projects already at an advanced stage, pushing more units across to 2010.

"As the gap between supply and demand continues to widen, and liquidity remains both restrained and subjected to high interest rates, it is highly unlikely to witness a sustainable recovery in asset values, in 2010," said the report.

Rents and asset values are likely to lose 10 per cent, to converge on average rents between Dh55 and Dh60 annually per sq ft and an average selling price of Dh800-850 per sq ft. "We expect new supply to apply downward pressure on all areas, despite the growing qualitative disparity in Dubai."

Focus this year will be on the central cluster of Downtown Burj Khalifa, Business Bay, DIFC and Sheikh Zayed Road are xpected to see almost 7,000 units delivered over the coming 12 months.

Higher vacancy likely

This year will see the delivery of another 6.8 million sq ft of office space in Dubai. Despite project delays and cancellations, there seems to be a further 2.8 million sq ft slated for 2011 delivery.

In 2010, Shuaa expects the downward spiral in occupancy rates to settle around 60 per cent to 65 per cent level, which it believes is a clear signal that no near-term market wide recovery in rents and selling prices is in the making. Average rents are expected to lose 10 to 15 per cent from the current levels of Dh180-Dh200 per sq ft annually, as more office space nears completion.

Shortage in capital

Abu Dhabi's residential property market is expected to continue witnessing a shortage of residential properties for the foreseeable future. The reasons are strong economic growth, resulting in a growth in population and by extension demand for property, in a market where existing vacancies and new supply are limited.

The Shuaa report expects Abu Dhabi real estate market to see 23,000 units delivered over the next two years. Average rents for new leases lost an estimated 20 per cent from the peak in mid-2008 until 2009 year end. "We expect stronger 2010 growth, improved sentiment coupled with the reality of supply shortage to boost asset values by 10-15 per cent on foreign ownership zone properties on Al Reem Island and to a lesser extent Al Raha Beach. "

Quality matters

Supply of new office space in the capital remained limited during 2009 and occupancy rates stayed in the 95-98 per cent range.

Shuaa expects rents for high-grade office space to stabilise around the current levels of Dh260-310 per sq ft. Property values in the relatively small parts of the freehold zones approaching completion, are expected to witness moderate growth of around five to 10 per cent.
Keep up with the latest business news from the region with the Emirates Business 24|7 daily newsletter. To subscribe to the newsletter, please click here.
Follow Emirates 24|7 on Google News.