Dubailand to review plans in face of global downturn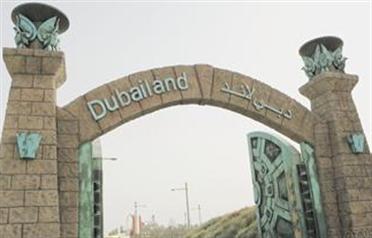 Dubailand, a member of Tatweer, is preparing to review its plans to ensure they are in line with any changes made to the Dubai Strategic Plan 2015, a top executive said.

This follows the announcement by Nasser bin Hassan Al Shaikh, Director-General of the Dubai Department of Finance, that the government is re-examining the plan in view of the global economic crisis. More details are due to be released in the coming months.

Mohammed Al Habbai, Dubailand's Senior Vice-President, told Emirates Business: "In the light of the economic situation we need to revisit our strategy and ensure alignment with the Dubai Strategic Plan and Department of Tourism and Commerce Marketing.

"Dubailand's key mandate is to be in line with the 2015 plan for travel and tourism. We will embrace any new directions."

The Dubai Strategic Plan, which was announced in February 2007, was based on an expected 11 per cent annual growth in gross domestic product (GDP) to Dh396.36 billion by 2015. This would translate into a 41 per cent growth in per capita GDP to Dh161,480, which would be achieved by creating 882,000 new jobs – bringing the total number employed up to 1.73 million.

Dubailand's master plan incorporates 45 theme-based projects including amusement parks, hotel complexes and leisure facilities, all geared towards families.

Most of the projects, such as Dubai Sports City, City of Arabia, MotorCity, Golf City, Palmarosa, Taaleem and Dubai Lifestyle City, are going ahead as planned, said Al Habbai.

Al Sahra Desert Resort, Global Village, Dubai Autodrome and Ernie Els Golf Course are some of the attractions that are already operational, while the cricket stadium in Dubai Sports City and Union Properties' F1-X theme park are expected to become operational by the second and fourth quarter, respectively.

More than 20 projects, including residential areas, have been signed off for development as part of the first phase. The value of the entire development, which is expected to be completed in four phases by 2020, is estimated at Dh237bn.

Once the project is complete, the developer hopes to attract 40,000 visitors a day and contribute to Dubai's plans to lure 15 million tourists a year by 2015, compared with 7.7 million last year.

Asked if the timeframe for the opening of attractions had changed, Al Habbai said: "We constantly review our business priorities and resources, especially during the downturn, to ensure that we have a robust organisation and a realistic delivery schedule, attuned to market conditions and requirements.

"We conduct continuous audits on all of our projects to provide support and aid to their progress. One of our key mandates is to prioritise what gets delivered first."

Dubailand, which has exclusive tie-ups with international companies such as Six Flags, Marvel, Universal Studios, etc for the Middle East, has no plans to diversify into the licensing business.

"We are very proud to have acquired strategic tie-ups with some of the top brands within the theme park and entertainment industry. However, at this time there are no plans to diversify into licensing."

In response to a question on when Dubailand expected to break even, Al Habbai said the development was a mixture of business models, whereby some investment was coming from private investors in addition to Tatweer's investments.

"Our main focus is to support all these investments to deliver the projects and to support the offering of every development to drive and increase tourism numbers into Dubai. In the build-up to our first phase launch by the end of 2010 several projects will be delivered and start building their customer base. The breakeven forecast is staggered due to the different launch dates," he added.
Follow Emirates 24|7 on Google News.