Easy payment schedules could spur sales at IPS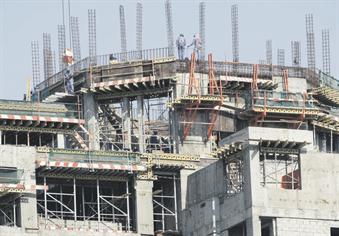 Off-plan properties could still be difficult to sell at the International Property Show (IPS) despite developers having various lucrative offers for potential buyers, a property expert has said.

"All sales will depend on where the development is and which stage of development the project is," Andrew Chambers, Managing Director, Asteco Property Management, told Emirates Business.

"Offering discounts will not have any impact on the potential buyer but an easy payment schedule could get some positive response from potential buyers.

"Overall, the special offers from developers would be a means to attract potential buyers into the market… the actual sales transaction to take place will depend on how far the project has gotten off the ground and its location," said Chambers.

However, developers participating will be offering schemes to lure buyers. Among them is KM Properties, which will be putting an "open" offer to buyers allowing them to come up with their own specific payment plans during the IPS, which will be held from February 15 to 17.

"We are trying to offer something unique and different to our customers and we believe the event will be a good time to offer this considering the slowdown in the real estate market," said Sanjeet Johar, Group Chief Operating Officer, KM Properties. "The biggest saving buyers will have with this is that their cash flow will be eased."

Johar said the easy payment plan will be offered across its Dh4 billion worth of property portfolio.

Tiger Properties said it will offer up to 33 per cent discount across its projects in Sharjah and Dubai.

"The offer is only during IPS and once the event ends, we will revert to our original prices. The only reason we are offering this discount is because we have faith in IPS," said Taha Mohammed, Chief Executive Officer, Tiger Properties.

"We are taking a realistic approach as IPS is organised by nationals and it is an Emirati venture. The range of discounts that we will offer will be between 15 per cent and 33 per cent across five of our properties in Sharjah and Dubai," said Mohammed.

Khoie Properties' CEO Frank Khoie said it will showcase the La Hoya Bay project in Marjan Island in Ras Al Khaimah.

The project La Hoya Bay comprises five elements, the La Hoya Bay Residences, La Hoya Bay Business Village, La Hoya Bay Regency, La Hoya Bay Hotels and Apartments and La Hoya Bay Marina and Yacht Club.

The company will offer reduced prices on the properties, but said it could not confirm the percentage of discount.

Cayan, a property developer, said it will not be reducing prices on any of its properties that will be showcased at IPS.

"We will not be re-pricing our benchmark prices as we have never kept our prices high in the first place. Also we think it is not fair to our existing investors who have shown faith in our current market prices and then they have to find out that we are offering a discounted price to other buyers in the market," said Cayan Chief Executive Kareem Derbas.
Follow Emirates 24|7 on Google News.