Emaar liquidity enough for Dh4.4bn obligations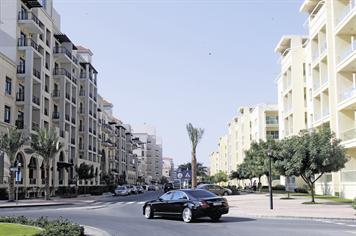 The liquidity position of Emaar Properties remains comfortable with the company having enough operating cash flow to meet its short-term debts, according to HC Securities.

"Liquidity position remains comfortable with net debt/equity at 18 per cent and operating cash flows sufficient to meet short-term obligations of Dh4.4 billion," the Egypt-based investment bank said in a research note yesterday.

It maintained a "buy" rating for Emaar. In January Emirates Business had reported that HC Securities had raised its target price to Dh6.6 per share from Dh6.5.

"We remain cautious about the domestic demand story in the UAE as the restructuring process unwinds. Our preferred play is Emaar, given its exposure to the tourism sector through its hospitality and retail portfolios as well as its geographic diversification," the note said.

In January, Credit Suisse said Emaar was likely to post higher-than-expected revenue and profit for the fourth quarter of 2009 due to more-than-expected unit deliveries in Dubai and international markets such as Turkey. It gave an "outperform" rating and a target price of Dh5.25 per share.

HC Securities also raised 2010 earning per share estimates by 51 per cent but cut 2011 estimates by 18 per cent. "We increase our estimated 2010 earnings by 51 per cent on the back of higher revenues, margin expansion driven by stronger contribution from Dubai deliveries and recurring income alongwith positive associate contribution on deliveries in India in the first half of 2010 ahead of the Commonwealth Games," it added.

The investment bank said Amlak Finance impairments were unlikely in the fourth quarter 2009 results since its restructuring process was still underway and "the outcome is unclear". It put total exposure at Dh2.1 billion.

HC Securities said there was an increase in delivery of units in 2009, raising the number to 3,900 from 3,700. It expects 4,500 units in 2010 against the previous estimate of 4,800 and 2,200 units in 2011 against 9,700, which it expects to be handed over in 2012 and 2013.

According to the note, The Dubai Mall is currently operating at 95 per cent capacity. "Considering an expected improvement in tourism activity in 2010 driven by global recovery, we feel that both retail and hotel occupancy will show improvement this year."


EMAAR TO SHED RETAILER STAKE

Emaar Properties is seeking to sell its controlling stake in RSH Holdings, a Singapore sports retailer valued at $164 million (Dh602m), and has hired DBS to advise it, sources with direct knowledge of the deal told Reuters yesterday.

Emaar, which previously had a 30 per cent stake in RSH through a joint venture firm with India's MGF Group, had to increase its effective stake to 61.3 per cent in the retailer after it took control of the joint venture firm's debt.

The move came after the joint venture firm defaulted on a loan.

Sources said the sale was happening because the two partners were not keen to pursue the retail business.

"DBS is advising Emaar," sources said, declining to be identified because the talks were not public.

They said bids for the firm are due soon with private equity firms likely to be potential bidders. A DBS spokeswoman declined to comment.

"RSH is a listed company on the Singapore Stock Exchange. Any information requiring public disclosure relating to RSH will be disclosed to SGX as and when appropriate," an Emaar spokesperson explained to Emirates Business.

RSH, whose shares are currently suspended, last traded at S$0.66 (Dh1.71) a share on January 28.
Keep up with the latest business news from the region with the Emirates Business 24|7 daily newsletter. To subscribe to the newsletter, please click here.
Follow Emirates 24|7 on Google News.