Escrow account for Escape's project in Ajman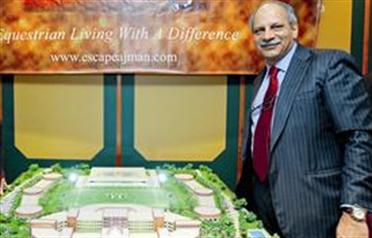 Escape has set up an escrow account with Ajman Bank for its Escape project, a 200-acre equestrian community development in Ajman, and will soon be transferring the sales proceeds into it, a top company executive said.

"The escrow account will be set up under Law No 8 of the Ajman Real-estate Regulatory Agency [Arra] in a couple of weeks," Anwer Sher, General Manager, Escape, told Emirates Business. "In June last year, we stopped sales as we focused on selling a certain amount of units only after construction begins. But so far about 62 per cent of the project has been sold."

According to Sher, Arra has set up a monitoring system for recording the progress of the project on a regular basis.

"Part of the requisite as per the escrow law will be for the developer to submit its budget and construction timelines. I believe that with the establishment of Arra property buyers will have more confidence in purchasing property and in Ajman itself. The escrow law protects the investors and includes the setting up of an arbitration process. Arra is already handling some buyer complaints."

Sher said Escape was not affected by the slowdown in the real estate sector. "Our advantage has been that most buyers are end-users in the market. Secondly we are keeping track of our buyers and their payment schedules. So far, 23 of our customers have approached us for a relaxation in payment schedules and only two have asked for their contracts to be cancelled.

"In accordance with the new legislation, we have established escrow accounts for all home buyers, and additionally maintain a customer service centre that employs a team of bilingual consultants. Furthermore, we recently introduced a customer relationship management programme, designed exclusively for the real estate sector, making us the first developer in Ajman to enable and encourage direct one-on-one communication with our investors."

Escape will soon announce the mortgage financing options for its remaining units in the project, Sher added.

The Escape development will offer stabling for 200 horses including an equestrian spa and a mix of in-and-outdoor arenas and training facilities.
Follow Emirates 24|7 on Google News.