Europe property companies set to continue laying off staff this year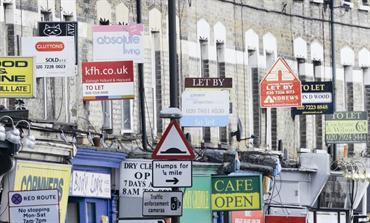 As many as half of companies across the property sector are set to continue to cull jobs this year as part of the widespread cost-cutting in the face of worsening conditions in the global real estate market.

After the dramatic growth during the real estate boom, property companies are now cutting jobs and have begun to slash pay deals, Financial Times reported.

About half of those polled by FPL Advisory, a global specialist recruitment service to real estate, anticipated a further decrease in the total workforce in 2009 in spite of the already extensive job cuts. This is a marked change from last year when more than two-thirds predicted their staff would increase.

More than half expected a fall in total remuneration – basic salaries, cash bonuses and future incentives. The largest cuts were expected in annual incentives, but more than half also anticipated a decrease in bonuses. While, base salaries are expected to remain flat.

There have been swathes of jobs lost, in particular among property consultants, developers and house builders. In Europe, real estate businesses have been cutting staff by between a fifth-and-a-half, according to Serena Althaus, managing director of Ferguson Partners Europe.

Property companies in all regions expect to reduce head count further, with those in the US and Europe particularly negative. Asia is a comparative bright spot, with 21 per cent of companies predicting an increase in staff.

High performers are feeling as much of the pain. But about one-fifth of companies said they still planned to increase remuneration.

Althaus said only surveying firms had threatened to cut base salaries. Colliers CRE, the property agent headed by Sir John Ritblat, became the latest to announce another 70 job losses. Others, such as Montagu Evans, have agreed that basic salaries – but not bonuses – would be cut this year to help cashflow.

Althaus added that the best workers were being transferred from subdued parts of businesses to less glamourous but necessary positions such as asset management. "Some guys may not like it," she said, "but it keeps them… until better times arrive."

There is still demand for staff focused on risk and business management, she said, as well as asset and portfolio management, and areas that drive value and cashflow. She said companies were clearing senior staff and promoting younger members on the same salary in order to keep costs down.
Follow Emirates 24|7 on Google News.