Flexibility needed to sell off-plan assets: realtor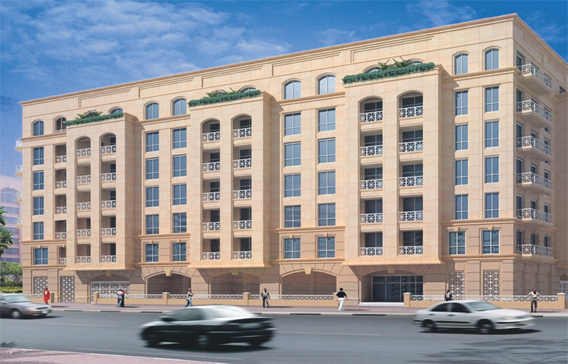 Developers and off-plan property owners in Dubai will not be able to achieve off-plan sales by reducing their prices alone, said a Dubai-based real estate brokerage firm. However, developers and owners would have to become more flexible in their approach to selling these off-plan properties.
Mohanad Alwadiya, Managing Director, Harbor Real Estate, said a successful representation of owners of off-plan properties requires a creative and fresh approach by real estate brokers to sell these properties.
Alwadiya said: "The developers or owners must apply a lot of flexibility to ensure that their properties are being repackaged in a unique and attractive way that appeals to the current lucrative demand pockets."
"Unfortunately, a lot of agents and owners use price reductions as a way of making these properties more attractive. From experience, this approach doesn't and will not yield success alone. Added-value ideas and creative packaging along with institutionally addressing all the fundamental concerns buyers today have against off-plan properties, is the best way to market and sell off-plan properties in Dubai.
According to Harbor Real Estate, the firm managed to sell around 71 off-plan units in Dubai in 2009 alone. "We have developed a proprietary approach to give us the best chance of selling off-plan real estate. The results were very encouraging as we sold 71 off-plan units in 2009."
Further, the brokerage firm has won 11 new projects since the beginning of 2010 covering all asset types such as villas, apartments, offices and retail in order to sell and lease these properties. Alwadiya added the firm has not terminated any agency agreements with developers in the past year.
"We have been busy working on new proposals that have been sent to us by various government and private developers. Since the beginning of the year, we have been awarded many exclusive assignments that range from sales, leasing, consultancy, communications and property supervision."
Meanwhile, Harbor Real Estate has been appointed as the exclusive agent to market and sell La Fontana Di Trevi in Arjan Community in Dubailand, which is 50 per cent completed.
La Fontana Di Trevi, a development by Triveni Builders & Promoters, a Dubai-based builder and a wholly owned subsidiary of Triveni Trading Group in Arjan Community, Dubailand will be handed over in the fourth quarter of 2010.
According to Harbor Real Estate, apartment prices at La Fontana start from Dh250,000 at around Dh518 per sq foot. Alwadiya said: "Our sales and marketing team will promote the premium yet affordable residential apartments to key private and institutional investors and owner-occupiers."
The development is named after the 19 AD Italian monument, La Fontana Di Trevi in Rome. La Fontana will comprise 126 residential apartments. Around 60 per cent of its total apartments have been sold currently.
Harbor Real Estate has been appointed to sell the remaining 40 per cent of the six floor low-rise building. Alwadiya said with regard to current market prices, the units of La Fontana Di Trevi were very competitively priced. Pre-owners can attain funding from two banks, HSBC and Mashreq.
Follow Emirates 24|7 on Google News.