Foreclosure decision to boost lenders' confidence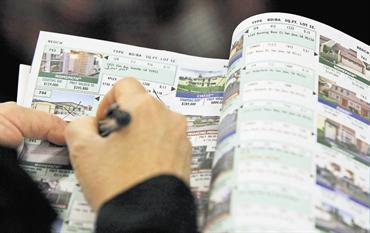 The first foreclosure decision by Dubai Courts in favour of Barclays will increase confidence among lenders but may lead to an increase in such cases being filed, say analysts.

"The [Barclays] decision is a positive step for the market as lenders are assured there is a full spectrum of remedies available to them," Shahram Safai, Partner, Afridi & Angell, told Emirates Business. "However, it will lead to more cases being filed."

Chet Riley, Equity Research, Middle East, Nomura International, said: "The judgment is consistent with mortgage law in developed countries and it is encouraging to see that lender's rights are also being considered in the current environment. We believe foreclosure remains an action of last resort and that banks and lending institutions should continue to work with borrowers who have financial trouble.

"If people have absconded then banks will feel more confident in the judicial process once foreclosure judgments become more common."

Under Law No14 of 2008 concerning mortgages in Dubai, a mortgagee/creditor wishing to attach a property for auction has to file a court case against the debtor to the execution judge. During the case, the creditor will have to establish the default of payments. The court may order the attachment of the property and its evaluation. Upon evaluation, the court will set a date for auction.

Mohammed Sultan Thani, Assistant Director-General at the Land Department in Dubai, said no public action requests related to defaulted properties had been received from any institution.

"We have some properties for auction but not because of foreclosure orders," he said.

Riley said: "Banks are not landlords and it makes sense for them to realise the value of the property through the auction market to satisfy outstanding debt obligations."

Article 30 says the claims of mortgagees/creditors shall be paid out of the price of the property unit or property or out of substitute assets in order of priority even if mortgages had all been registered on the same day. If the sale proceeds are not sufficient to cover the claim of a creditor, the creditor can claim the difference from the debtor.

Riley said: "In most developed judicial systems, if a mortgagee sale does not clear the full balance of the loan then an outstanding obligation still exists," added Riley. "We believe that this will also apply in the UAE but it is yet to be tested."


Pending claims

Islamic home mortgage provider Tamweel has several foreclosure claims pending and estimates that about three per cent of its mortgages are in default, its CEO told Bloomberg.

The pending cases, filed almost two months ago, involve homes abandoned by owners who left Dubai at the start of the global financial crisis, said Wasim Saifi.


Barclays willing to listen to customers

Barclays has sought to exercise its legal rights in line with recent enactments of property and mortgage laws designed to safeguard both lenders' as well as borrowers' interests, according to Zeeshan Saleem, Consumer Banking Director, Barclays UAE and GCC.

"The court's decision in our favour strengthens our belief that the UAE property market is evolving in line with other mature markets. Customers' financial well-being is our key priority. We understand that the global financial situation may have impacted some of our customers and they may face challenges in meeting their financial commitments," he said.

As a responsible lender, Saleem said, Barclays is willing to listen and to find mutually acceptable solutions to customers willing to meet their financial obligations as long as their situation is well-substantiated and within reasonable boundaries.
Keep up with the latest business news from the region with the Emirates Business 24|7 daily newsletter. To subscribe to the newsletter, please click here.
Follow Emirates 24|7 on Google News.