Hamptons gets new Oman team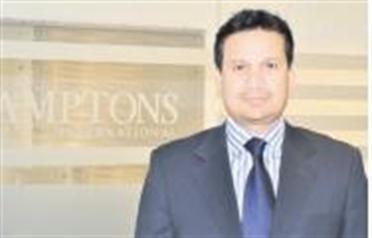 Hamptons International & Partners, a residential and commercial property agency, yesterday announced a new management team for its Oman operation to expand its property expertise and portfolio.

The new Oman management team will be led by Mohamed Ayjaz with the key objective of offering the very best property service and advice to the Oman market, and becoming top property services provider in that country.

The team will also include a dedicated new research arm, providing clients with detailed and up-to-the-minute analysis on the country's property market and investment opportunities. The research arm will include valuations, research, global investment advice and asset management services.

Nasser Abdul Rahman Rafi, Managing Director, Hamptons International, Mena, said: "Hamptons has a long and established track-record of offering value-added property services in Oman. Now, we have further strengthened our service offerings and product portfolio under a new management team. We have established stronger linkages with the Hamptons global network, and can offer customers the advantage of accessing properties from a global database."

Mohamed Ayjaz, General Manager, Hamptons International & Partners Oman, said: "The property sector in Oman has shown considerable resilience, and demand continues to be robust encouraged by realistic price corrections."
Follow Emirates 24|7 on Google News.