Home finance can jump-start sector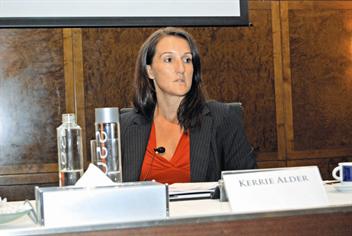 Restarting of home finance by banks and financial institutions will instill confidence in buyers and help resurrect the realty sector in Dubai, said a top company official.

"Financing is a key issue today and there are many individual buyers at the moment who require financing even if they can get around 70 per cent of the loan to value," said Kerrie Alder, Head of Real Estate at Emirates Investment Services.

"The confidence has to come back into the market as investors are scared at the moment. Take the visa issue, which I believe needs to be sorted out. In Australia, for example, you can own a property and have a six-month entry visa. Overseas investors especially would like to know that they can have access to their properties whenever they want and for that visas are essential."

Alder said a number of real estate funds around the market are looking for distressed assets, but no transactions have yet being recorded. "People are waiting for prices to come down further and want the asset for a cheaper price and that is why they are waiting to conclude any deals at the moment.

"But investors are not gearing to sell off assets for prices that the potential buyers are asking," she said. Robert Lovett, Chairman of Landmark Advisory, said: "There is a tremendous need for context in the region's property market at present – readers need to take new information coming out with a grain of salt and look for greater context, including a wider range of sources for the data.

"We are all looking for increased transparency as well as a range of new ways to participate in the market – in addition to buying a property outright, at some point there should be real estate-based funds and equity-based investment opportunities to help the market mature and guide investors," he added.
Follow Emirates 24|7 on Google News.