Indians, Britons top property owners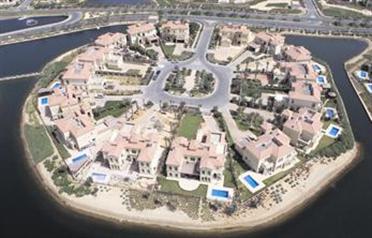 Indian citizens own the maximum number of villas in Dubai, while Britons top the list of apartment owners, according to statistics revealed by the Dubai Land Department (DLD).

Of the 13,774 total apartments registered with the Land Department since 1963 until 2008, British citizens own 2,755 units, or 20 per cent, of the units. Indians and Pakistanis share the second place with 14 per cent ownership, respectively, and Iranians own 11 per cent.

Indians top the list of villa buyers, owning 21 per cent, or 932 villas, out of the 4,436 villas registered with the Land Department. Britishers own 17 per cent, while Pakistanis own 12 per cent of the villas in the emirate.

UAE nationals have bought only four per cent and six per cent of the apartments and villas, respectively, the statistics reveal. However, the total number of landowners in Dubai has reached 48,033, with 73 per cent owned by UAE nationals.

Indians and Britons own three per cent and two per cent of the land in the emirate, respectively.
Follow Emirates 24|7 on Google News.