Investors see surge in spending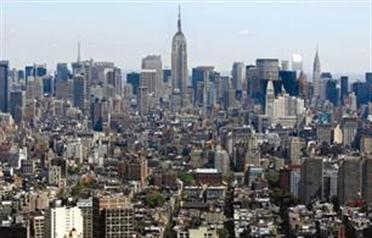 Foreign investors in real estate expect to spend much more in 2009 than they did in 2008, according to an annual report tracking institutional investor interest.

Both foreign lenders and equity investors plan to increase investment globally and in the United States, their favoured international investment target, report members of the Association of Foreign Investors in Real Estate (Afire).

Lenders expect to boost investment by more than 54 per cent globally and by 58 per cent in the United States, while equity investors see increases of 40 per cent globally and 73 per cent in the United States.

The United States has more appeal this year, even after the economic tumult of 2008, and despite the painful impact of the global credit crunch on commercial real estate, said Jim Fetgatter, Afire's chief executive.

US commercial property sales are down 73 per cent to $139.43 billion (Dh511bn) in 2008 compared with 2007, according to research firm Real Capital Analytics. The shares of US real estate investment trusts (Reits), are off about 62 per cent from their highs in February 2007, as measured by the benchmark MSCI US Reit Index.

But investors' appetite for US real estate has only sharpened in the face of these difficulties because the problems are a global phenomenon. The United States remains the world's largest and to Afire's members the safest real estate market, Fetgatter said.
Follow Emirates 24|7 on Google News.