IPS to come up with innovative marketing strategy next year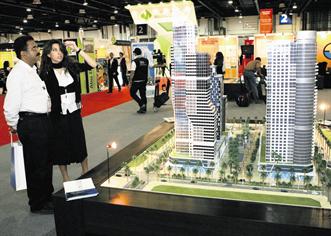 Year 2010 will be a challenge for property exhibitors to convince and attract more real estate companies to participate as they cut down on marketing budgets, believes the organiser of the International Property Show (IPS).

"But our sales and marketing strategy will be different. We will come up new concepts such as a dedicated pavilion for reselling of units and mortgage providers," Dawood Al Shezawi, Managing Director, Strategic Marketing and Exhibitions told Emirates Business yesterday.

IPS 2009, which is being held at the Dubai International Convention and Exhibition Centre until February 17, has participation of over 150 exhibitors from 20 countries. Even though the exhibition does not feature the big players from the local market and stalls do not have much glitter as seen in the past years, Al Shezawi said it was not about size or showing muscles.

"Today, it is not the talk of big companies. The talk is of about the right project and exhibitions are for companies who are looking to sell." Al Shezawi did not comment on whether they had reduced exhibitors charges, but he said they will now offering flexible payment options to the exhibitors.

"We are offering flexible payment options to attract some of the clients. We even offered them sponsorship packages… We have to move with the market."

According to Al Shezawi, Dubai's Real Estate Regulatory Agency has been supporting the event but has been very strict on enforcing the rules.

"We have to first take permission as organiser's and register all the participating companies which even includes international companies," he said.
Follow Emirates 24|7 on Google News.