Land Department lifeline to help property buyers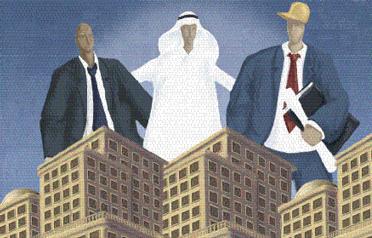 Investors facing cash-flow constraints can approach the Dubai Land Department for rescheduling payments for their properties, a senior government official said.

"Our goal is to maintain the contractual relationship between the two involved parties [developer and buyer] and so the most we can do is allow people an extension to arrange money or reschedule their payments," Emad Eldin Farouq, Senior Legal Counsel, told Emirates Business.

"Although there have been some cases of payment default, we have not yet terminated any agreement. We are assessing the relationship between the two parties. The administrative circular, which we had released on November 10, 2008, has managed to so far stop unjustifiable cancellations."

A few developers are offering flexible payment options to investors, with the global credit crisis making it difficult for buyers to pay mortgages on time.

Moreover, payment defaults can lead to attachment of the property by competent authorities, or even allow the developer to move court.

According to Farouq, the decision of any extension or rescheduling is taken on a case-to-case basis and usually a "reasonable" time is granted to buyers for arranging the money. The Land Department is also finalising the regulation aspects of laws already introduced – such as Law No 7 of 2006 concerning land registration, Law No 13 regulating the interim real estate registration and Law No 14 of 2008 on mortgages.

The Land Department has finalised regulations for the implementation of the Strata Law (owners' association and master community declaration and general regulations), which will be released after necessary approval.

Industry players have been urging the release of the regulations to complete the Strata Law in order to bring in transparency and protect buyers and owners.
Follow Emirates 24|7 on Google News.