Land Department not to raise its current fees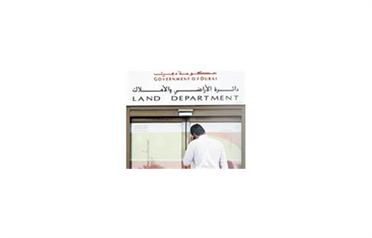 The Dubai Land Department (DLD) is not likely to increase its fees for any of its services even though land sale transactions may come down, a senior government official said yesterday.

"We are not going to increase or decrease our fee structure. However, if we introduce any new service, new fees will be introduced," Mohammed Sultan Al Thani, Assistant Director-General of the Dubai Land Department, told Emirates Business on the sidelines of International Property Show.

"We are not the authority to set the fees. The fees are set by the Finance Department and they are the authority to decide on the fees. And we only execute their order," he added.

However, Al Thani believes that fees charged by the land department are the lowest compared to other countries in the Middle East. "There are different fees where there is taxation, but we only have registration processing fees and no tax."

The DLD has been aggressive this year to inform investors and buyers of their legal rights and has advised people to register their properties with the department.

"Although we provide information on how to register property at all real estate exhibitions, this time we are emphasising on making investors aware of the need for property registration. Some do it and some don't even though it [registration] is mandatory. It is the only proof of their 'right' if they go the real estate court or before any other government body," he said.

Asked if it was legal for developers to pay registration fees for buyers as well, Al Thani said it is all based on their agreement.

"We don't have any problem whosoever pays the fees. However, in case of disputes, the law will prevail and each party will have to pay one per cent respectively for registration purposes."

According to Al Thani, the department is not witnessing sales albeit at lower volumes which are much less than those of previous years.

"What happens in the market today is reflected in the department only after three to four months. Our sales transactions, which include land and mortgages, have crossed Dh11 billion from beginning of this year till date. It is business as usual."

Total land sales in Dubai soared 109 per cent to reach Dh234.49bn in 2008 compared to Dh112.41bn in 2007, according to a land department report. The highest level of transactions were witnessed on Sheikh Zayed Road, followed by The Palm Jumeirah and Al Jadaf area.

In 2008, there were 5,806 cash sales worth Dh69.59bn, 3,547 mortgage transactions worth Dh113.95bn, and 303 donations of land and property worth Dh9.04bn in 2008. The transactions registered as sales were spread across 109 districts with a total of 106.94 million square feet of land sold.

Last month, Al Thani told this newspaper land sales were likely to come down in 2009, as the real estate industry across the world suffers from the financial crisis.

"We expect volume of land sales coming down this year compared to 2008. Prices have not fallen as in the UK or the US, but have stabilised, which is good for the market. Most of the people say it is a 'hiccup', but I expect the market to recover anywhere between 18 months and three years," he said.

Asked what measures were required for revival of the market, Al Thani said: "Fundamentally, the market is very strong, but sentiments need time to change. It is not about rules and regulations, what we are trying is to bring in trust into the market and that is our priority. We want people to trust our registration and legal system and be assured of their rights."

The DLD, which was previously holding auctions on a regular basis, is not very aggressive on the front. According to Al Thani, auctions depend on willing of people to put their property for sale.

"When you are putting something on auction you need to see the price and demand. The market has adopted the 'wait and see' stance. No body is willing to sell unless they are approached by others," Al Thani added.
Follow Emirates 24|7 on Google News.