Landlords under pressure to bring down rentals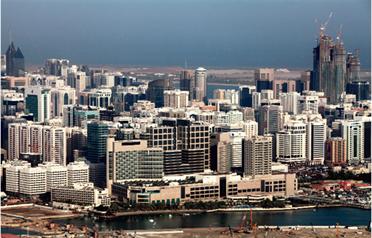 Abu Dhabi rents are likely to keep falling in the first quarter of 2010, due to the downward pressure exerted by more supply and increasingly affordable Dubai rentals, according to Landmark Advisory, the real estate consultancy firm.

"We expect Abu Dhabi rents to keep falling through the first quarter of 2010, especially for larger units (three to five bedrooms) because smaller units remain in higher demand. Furthermore, rents in sectors that already fell significantly are now likely to see some relative stability," the consultancy said in its Abu Dhabi lease guide for January.

"There is a high degree of integration between the residential and commercial real estate markets of Abu Dhabi and Dubai," said Jesse Downs, Director of Research & Advisory Services, Landmark Advisory.

"As rents are more attractive in Dubai, some residents of Abu Dhabi find it easy to accept the trade-off of living in Dubai and commuting to work in Abu Dhabi. As a result, Abu Dhabi landlords have to compete with Dubai's better value, and average rent levels will likely keep declining gradually to mitigate this 'Dubai effect.'"

Findings from October and November 2009 indicate that poor quality apartment units were the worst performing asset. In December, the rent declines also spread to more attractive, better quality apartments, though not to the same extent. In Q4 of 2009, rents for lower quality units fell up to 20 per cent, whereas higher quality apartments saw rents decline only 10 per cent.

LLJ Property's Leasing Manager, Andrea Menown, said: "One example is the average rent for a two-bedroom apartment in Al Khalidiyah, which fell 11 per cent from Dh225,000 to Dh200,000. Fourth quarter 2009 is unique, because rental rates are not just affected by supply. Landlords are growing more flexible in rent negotiations to attract tenants. Previously, rentals were virtually non-negotiable, but today we are in some cases seeing a margin of up to 10 per cent, with the greatest margins achievable on high end properties," said Menown.

During the fourth quarter, villa rent performance was a function of location. Rents for on-island villas fell as much as 20 per cent, but mainland villa rents fell only 10 per cent. "Rents are more stable on Abu Dhabi's mainland, because they already fell so much in previous quarters. Therefore, the fourth quarter was less severe than, for example, the first and second quarters of 2009," said Downs.

Asteco said on Monday that rents for villas in Abu Dhabi fell by as much as 20 per cent in the fourth quarter from the previous three months as more homes were built. "Villa rents on the main Abu Dhabi island declined between 10 to 20 per cent with an increasing number of landlords willing to accept reduced rents to secure tenants quickly," the property-services company said.

In the commercial sector, demand continues to focus on smaller spaces, echoing the demand pattern observed among residential tenants. Many companies are reluctant to commit to large office spaces, because they expect a combination of more rent competition and better alternatives as more commercial supply becomes available in 2010.

"The volume of enquiries for commercial space in Abu Dhabi is increasing," said Menown. "We are primarily dealing with UAE companies looking to establish a second base in the capital, as well as new business start-ups looking for short-term offices to establish a low risk foothold in the market."

Downs said: "While Dubai and Abu Dhabi remain on separate playing fields in terms of economic growth, the two emirates are intertwined with respect to their property markets. Abu Dhabi has to compete with the attractive deals now available in Dubai. The growing willingness of Abu Dhabi landlords to negotiate to 'win' tenants has contributed to this trend. Overall, while rents are still higher in Abu Dhabi, renters may find that rates are starting to become more competitive."
Keep up with the latest business news from the region with the Emirates Business 24|7 daily newsletter. To subscribe to the newsletter, please click here.
Follow Emirates 24|7 on Google News.