Loans ease on completed projects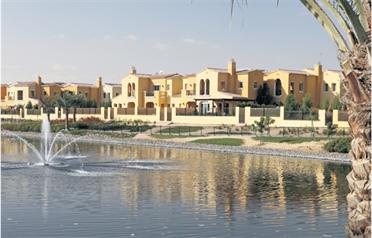 Chris Waight, Head of Residential Valuations, Cluttons said: "Going forward this year, mortgage financing has eased and banks are looking more keen to lend on completed properties in specific areas." Although availability of credit has eased, lending, however, remains cautious.
"Lenders are only willing to offer credit on projects by reputable developers and where construction is visibly progressing," said the latest report by Cluttons, on the Dubai property market overview for the fourth quarter of 2009.
Average residential prices in Dubai stabilised in the past two quarters with sales volumes gaining momentum in the emirate, said a recent report. Majority of the sales transactions in Dubai are from cash buyers.
In the past six months, however, the residential market has started to stabilise with a month-to-month sales showing some traction.
Rise in transactions
Meanwhile, according to Cluttons, the company recorded around 60 transaction in the fourth quarter of 2009. In January this year the company has also recorded around 60 transactions so far, thereby signifying stability in the residential real estate sector.
The Cluttons report added that although sales volumes have started to gather momentum, there has been a demand especially in particular areas for ready properties with good finishes.
The report said there has been a continual flight from low quality properties.
Established residential communities such as in the Downtown Burj Khalifa, Arabian Ranches, and Emaar's Dubai Marina have benefited from marginal price increases while other areas have remained unchanged from the last quarter.
Some others have continued to drop, such as in Business Bay and International City. Introduction of the Dubai Metro has also influenced the property sector.
According to a Cluttons' Indicative Pricing Exercise Index, charting the percentage change in median per square foot sales price from January 2008 to December 2009 across a select number of residential areas, residential prices peaked in the middle of 2008, gaining on average 38 per cent in value between January and August 2008. The best performing areas were Jumeirah Village increasing by 68 per cent, Emaar Dubai Marina (46 per cent), Emirates Living (48 per cent), Arabian Ranches (38 per cent), Business Bay (37 per cent) and Downtown Burj Khalifa (34 per cent) over the same period.
According to the report, some key market strengths that will underpin the market's recovery and future growth of the sector include improving affordability, wide selection of available stock across different price points, pent up demand for good quality established properties, relatively attractive rental yields for property investments and freehold ownership.
The report added that some market weaknesses which may impact future recovery and growth of the real estate market include issues pertaining to oversupply, questionable quality in certain developments, questions over the financial viability of real estate developers and their ability to complete their projects.
High service charges
Also the real estate sector had other concerns with respect to high service charges and a lack of enforcement of the strata law. Further, landlords not paying service charges in absentia, have affected the maintenance and upkeep of residential properties in Dubai.
"Credit is still expensive and more difficult to obtain with a significant proportion of the market continuing to be investor-driven rather than owner occupied," said the report.
The commercial property market in Dubai has been affected largely in tandem with the residential market.
"As with the residential market, the commercial market has been historically characterised by limited supply and high demand with significant upward pressure on rental rates."
At one point there was about 60 million square feet of office space in the supply pipeline due to come to market in five years to 2013. "However, in the current economic downturn, the demand for office space has fallen, leading to downward pressure on sales prices and rental rates," the report said.
With a number of office buildings in Business Bay approaching completion this year, may depress achievable rental rates in Dubai.
The reported added that despite the current negative outlook, the sector has seen some positives. The office space availability will not be a limiting factor in the future economic growth of Dubai.
With existing office space in place, companies wishing to either set up or expand their operations in Dubai will now have a selection across numerous locations.
Current rental rates vary by location and quality and range from between Dh55 per square foot per annum in Jumeirah Lake Towers to asking rents of between Dh250 and Dh300 per square foot per annum in DIFC. As rents have seen a fall, another positive is that the cost of doing business has also declined.
As such, we may see many organisations upgrading their offices and moving to properties with higher specifications in better locations and buildings.
The overall attractiveness of Dubai as a commercial centre will have a bearing on its prosperity going forward. These include the strength of the planning in commercial areas within Dubai, specifically, in terms of efficiency, infrastructure and business specifications and ease of doing business.
When the pace of economic growth was rapid, there were no immediate incentives to address these issues, but present circumstances require the support of these institutional structures, which will serve to aid in maturing the market.
For example, in some areas, particularly the free zones, occupancy is restricted to companies with specific trade licences. This has started to take its toll on the free zones, which have begun experiencing a departure by companies who have decided that they are able to save costs in either non-free zone areas or in "virtual" free-zones, which require no office space and less costs in terms set-up and fees.
Easing restrictions
To begin addressing this issue, at least one free zone, the Dubai Multi Commodities Centre eased the restrictions on the types of business that can be located within its zone, as well as, accelerating registration times.
In other commercial areas in Dubai, piecemeal planning compounded by the fragmented nature of land ownership has meant that some areas have not been developed to their potential.
This has also lead in some cases to completed infrastructure, which though being suitable for the construction phase, has not been up to the required level for servicing completed projects, rendering them essentially unleasable. The result of this is penalty to those sub developers who have taken the initiative to complete their projects on time.
Clients now have more choice than ever when looking for office space, and the upside is that landlords are being forced to consider the quality of their product, as well as, the maintenance.
Follow Emirates 24|7 on Google News.
Mortgage financing in the UAE will be concentrated on completed properties, as prices of properties in Dubai set to stablise in 2010, according to a new report.