Low lending rates in 2010 to boost real estate sector in UAE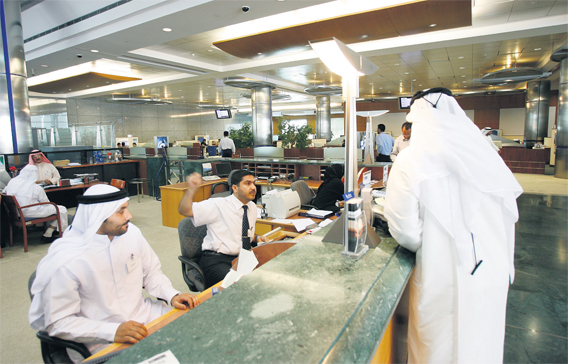 After maintaining high mortgage rates for more than a year, banks and finance companies in the UAE are finally reducing their home loan rates, said analysts.
The banks are relaxing their lending criteria, a move that is expected to broaden the buyers' base and boost the sagging fortunes of the country's real estate sector, they said.
"Quite a many banks have reduced their charges and increased their loan-to-value ratio [LTV] since the beginning of this year," Dean Biddulph, Senior Mortgage Advisor at Independent Finance, a Dubai-based company providing financial services, told Emirates Business.
This could be a good news for property developers, some of whom are scheduled to release thousands of finished property units into the UAE market this year.
Faisal Iqbal, Head of Secured Lending Business, Barclays UAE, added: "Market dynamics have changed during the past year. In response to the changing economic climate, we have seen lenders and borrowers focus on low-risk investments with completed properties remaining the first choice for both lenders and borrowers. We have also seen the profile of borrowers change as more end-users become active in the market."
In the current environment, Barclays too has increased the amount it was lending to its customers. "In November 2008, our loan-to-value (LTV) ratio was a maximum of 60 per cent, however, we have recently increased our lending criteria to 75 per cent for owner- occupied villas and 60 per cent for second home-buyers or non-owner occupied properties. Recent trends indicate that the current demand and supply dynamics for villas reach higher LTV's than apartments," stated Iqbal. Currently, the bank offers interest rates between 8.5 per cent and 9.5 per cent.
A number of lenders have slashed mortgage rates for new and existing clients.
Amlak, one of the largest Islamic mortgage providers, has reduced its profit rate to 6.9 per cent for some its existing clients.
"We believe that both Amlak and Tamweel are currently willing to lose part of their profitability margin to the benefit of trying to reduce their NPLs [non-performing loans] figures as much as possible," Sofia El Boury, Assistant Vice-President of Equity Research (Commercial Banks & Diversified Financials) at Shuaa Capital told this paper.
"As such, we believe that the yield slash [which we believe can be dropped more] comes as a sentiment for mortgage holders to reduce their cost especially with continuing real estate price decline. This, in turn, could support mortgage holders from missing on their monthly mortgage payment," she explained
HSBC Home Finance, the mortgage lending arm of the bank, is offering LTV ratios of up to 75 per cent while its variable interest rates start from 7.5 per cent onwards, a bank spokesperson confirmed.
Standard Chartered Bank UAE, another major player in the country's mortgage market, is offering a special rate of 6.5 per cent to customers who wish to switch their mortgages to the bank while the rates could go as low as six per cent for a section of its target customers, a bank spokesperson told this newspaper.
"Currently [the bank] offers rates as low as six per cent to a certain segments of customers which is subject to change [rates are based on a 12-month internal benchmark rate, the Standard Chartered Bank Lending Rate, and a spread which is constant over the life of the loan]," he said.
"In addition, customers choosing to be assessed under alternative income assessment methodologies, such as ABL [asset-backed lending] or LAT [liquid asset test], are charged up to 75 bps higher," the Standard Chartered spokesperson added.
The mortgage pricing structure offered by most banks is modelled upon a risk-based matrix, wherein customers with lower LTVs and tenors are offered better rates than those electing for higher credit parameters.
Abu Dhabi Finance also recently introduced its new pricing which will see interest rates starting from 5.75 per cent to 8.5 per cent and is offering LTV ratios of up to 85 per cent.
RakBank's current rate is between 7.99 and 8.5 per cent for salaried individuals and 8.5 to 10.3 per cent for the self-employed. The bank offers loans up to 80 per cent of the value of the property, a bank official said.
"Mashreq, on the other hand, is offering 7.5 to 7.7 per cent and offers loans up to 80 per cent of the value of the property. ADCB's current rate is between 7.75 and 8.5 per cent and they finance up to 85 per cent of the value of the property, which is among the highest for expats in the country," said Biddulph.
The above-mentioned are variable rates and the actual interest rate for each person depends on many factors that banks take into consideration before disbursing the loan amount.
Keep up with the latest business news from the region with the Emirates Business 24|7 daily newsletter. To subscribe to the newsletter, please click here.
Follow Emirates 24|7 on Google News.