Mid-range projects to drive real estate sales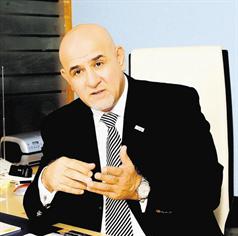 End-user demand for affordable homes from mid-income bracket will drive sales of mid-range properties, according to a property development company official.

With mid-range property value showing little sign of significantly softening, ironically despite the economic slowdown, now is a good time to buy property, according to an industry expert.

"Now that speculators have either already fled the market or been exposed to negative equity and or unsustainable payment plans, opportunity knocks especially for new buyers with aspirations as owner-occupiers," said Mohammed Nimer, CEO of MAG Group Property Development.

"What we have already seen is a significant reduction in the selling prices of high end properties, especially those that had increased substantially.

"In comparison, the mid-range market has been more stable and when the inevitable upturn comes, people buying mid-range apartments as owner-occupiers, will drive that market segment," he said.

The chief executive said: "Naturally there are still issues of liquidity and banks will need to start lending to prospective buyers.

"However, with a recent history of relatively stable prices and monthly payments more inline if not cheaper than some rental prices, I am confident that the moderately priced real estate will recover quicker than the luxury end of the spectrum."

Nimer admitted that many industry commentators have been caught out trying to predict which way the regional real estate market was headed.

"I believe that the market here began to stall in late June 2008. But because of the two-month summer break, followed by Ramadan and the Eid holidays, nobody really felt it until October. Given that perspective, I firmly believe that we will start to see a recovery by late this year or early next year.

Nimer was speaking as the MAG Group prepared to celebrate its 30th anniversary.

"The Dubai real estate market in particular has witnessed the more unsavoury side of property development," he said.

"Financial irregularities, land ownership disputes, cancelled and delayed projects and poor quality finishes are some of the issues that need to be dealt with.

"Having been in business now for 30 years, the MAG Group has a track record of stability and consistency and it is that comfort factor that many investors will now look for. We recognise that what people are looking for is affordability, quality and a pleasant home to live in and bring up their families," he said.

MAG has a property portfolio in excess of Dh3 billion and was one of the first developers to create Escrow accounts for all of its projects, long before the Dubai Government introduced Law Number 8.
Follow Emirates 24|7 on Google News.