More tenants seek to terminate contracts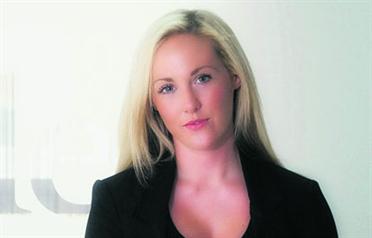 Real estate brokers have revealed that they are increasingly being asked to terminate contracts by tenants who have lost their jobs.

"I have properties coming back onto the market which were leased out just a couple of months ago," said Claire Collier, Manager of In:Style Real Estate. "The tenants have now come back to us asking for their contracts to be terminated as they have lost their jobs. We are seeing around two to three cases like this a week.

"Contracts are legally binding for the specified term and the tenant is obliged to pay the rent irrespective of his or her job status. But in cases where two or three cheques have been taken by a landlord for a particular property the landlord often prefers to terminate the contract and find a replacement tenant, even at a lower rent. This is because the landlord simply does not believe the tenant will be able to honour the cheques, especially if he has lost his job.

"Landlords are wising up and understand that they may not get their money back, so they are agreeing to terminate contracts and find new tenants."

Brokers in Dubai charge tenants a commission equal to around five per cent of the annual rent.

"The landlord is not charged any fees," added Collier. "However, going by current market conditions and with the rental scene turning into a tenant's market, we are beginning to charge our overseas landlords five per cent."

She said brokers did not charge for terminating a contract but a further five per cent would be due when a new rental contract was drawn up.

Walter Hart, Managing Director of property consultancy company The Agency, said the legal position of a tenant who had signed a lease was that they had made a contractual commitment to which they were bound regardless of whether or not they stayed for the full lease period.

"With the permission of the landlord they may be able to find a sub-tenant to take over the remaining period of their lease or a new tenant to take a new lease with the landlord," he added. "In such a case, they could negotiate to get back the remaining portion of their rent. However, if the rent has gone down since they signed the lease the landlord would probably expect them to make up the difference between the rental they were paying and the new lower rental for the balance of the lease period to which they were committed.

"Usually there would be no penalty for the tenant unless they had to compensate for the loss of the rental for the remaining period of the lease.

"It is unlikely that a landlord would allow a tenant to cancel a portion of their lease period and then relet that space at a lower rental without the original tenant making up the difference.

"This is a loss that they are incurring because of the tenant's decision to terminate their tenure early and this is not the landlord's fault.

"However, lower rents are a fact of life now and landlords will have to accept these natural market forces just as they enjoyed them when rents were rising."
Follow Emirates 24|7 on Google News.