Mortgage market to see cautious growth in 2010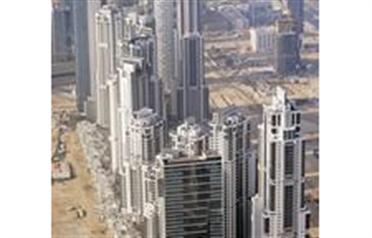 Property buyers with a stable employment, a decent salary and low-debt requirement will be able to obtain a mortgage easily, according to analysts.

"This year will be a year of cautious growth for the mortgage lenders. People with stable employment and a decent salary with low debt, obtaining a mortgage will be relatively easy. For others such as the self-employed, lenders will continue to remain cautious to lend and are likely to provide low loan-to-values (LTVs)," said Chris Dommett, CEO, John Charcol Middle East.

Tim Searle, Chief Executive, Globaleye, said liquidity is improving and the banks are in a far better position than at the start of the global crisis.

"However, banks are still very cautious [when it comes to loans]," he added


Can we expect an increased liquidity in the UAE mortgage market?

Dommett: The year 2010 will be a year of cautious growth for the mortgage lenders.

Prices appear to have stabilised, and those lenders who are still in the market are looking to expand their market share, with a focus on low risk borrowers.

This means that for people with stable employment and a decent salary with low debt, obtaining a mortgage will be relatively easy. For others though, such as the self-employed, lenders will remain cautious and provide low LTVs at best.

Liquidity is less of a problem for lenders now, but they will be very careful how they allocate their available funds.

Searle: We see no major improvement in the mortgage market in the first half of 2010, lending will remain restrictive. Banks that were major players in the mortgage market still have very little appetite and when they do it's only for the most straight forward of applications. When you consider that Amlak and Tamweel accounted for 70 per cent of the mortgage market its clear that until they are re-activated the situation is unlikely to improve quickly.

Liquidity is improving and the banks are in a far better position than at the start of the crisis.

However, they are all very cautious and there are many factors that will make them maintain that stance.

Do you expect banks to drop lending rates?

Dommett: I think there will be some competitive pressure on banks in the first half of the year to lower their rates slightly, but they remain wary of the various risk factors involved and are unlikely to bring their rates down significantly below the current level.

Searle: Lending rates really do need to come down to more attractive levels to stimulate the market, the lowest rates available are in the region of 6.5 per cent but this is way above rates in more mature markets and at the higher end of the scale we are seeing lenders with rates of 8.5 per cent to 9.5 per cent. If mortgage lenders in the UAE are really serious about increasing their business then rates have to make sense and rates of 8.5 per cent to 9.5 per cent just do not make sense to buyers when they compare renting to buying.

Will the market see an increased LTV offering for property buyers?

Dommett: Lenders are focusing very much on completed properties rather than anything which is under construction, but generally they do not differentiate between luxury and mid-level housing projects.

The focus is on the customer's ability to repay rather than the property he is buying. We have seen some improvement recently in LTVs for clients perceived as low risk, and a couple of banks will even consider 90 per cent financing for their prime customers.

Searle: In the last week certain lenders have reduced their loan-to-value limits to 70 per cent from 75 per cent and others have increased to 80 per cent.

The highest in the market is 85 per cent. So we are seeing mixed signals from lenders though a return to 90 per cent lending will not happen until there is a period of sustained stability.

Lenders are now focusing on completed properties with a preference to villas. If anything, lenders have less appetite for the mid range properties such as Discovery Gardens or International City which have very few finance options. While there is so much uncertainty with project delays and problems with handovers it is unlikely we will see any increase in availability for off plan property financing.

Do you expect to see any further pressure on the Eibor rates?

Dommett: There could be a slight downward pressure on Eibor in the first half of 2010, but it appears to have stabilised at the current rate. Most banks have now moved away from using Eibor as the basis for their rate setting, claiming that it no longer reflects their true cost of funds.

Searle: Hopefully, we will see the downward trend continue, however there is no guarantee this will be passed on to end-users in the mortgage market. Very few mortgage lenders actually track Eibor with a fixed margin, most have an in-house rate that does not reflect Eibor.

Do you expect banks in the UAE to increase their bad debt provisioning for mortgages?

Dommett: Inevitably banks will increase their provisioning, as prior to the global downturn there had been virtually no defaults as prices rose.

They are now seeing defaults, although most lenders claim that default levels remain low. I can see this increasing during 2010, particularly as banks can now foreclose on mortgages.

Searle: Provisioning is always factored in with lenders and it will continue. However, I do not see any significant increase after such heavy write offs were made during 2009.

Has there been any new regulations with respect to mortgages from the UAE Central Bank?

Dommett: The UAE Central Bank has not issued any fresh regulations with regards to mortgages, but the recent announcement that Barclays has successfully foreclosed a mortgage is a significant step. It indicates that the mortgage law of 2007 has moved towards its full implementation and gives the lenders confidence that they can ultimately realise their security.

Searle: Nothing as far as we know.
Keep up with the latest business news from the region with the Emirates Business 24|7 daily newsletter. To subscribe to the newsletter, please click here.
Follow Emirates 24|7 on Google News.