No foreclosure moves by Aldar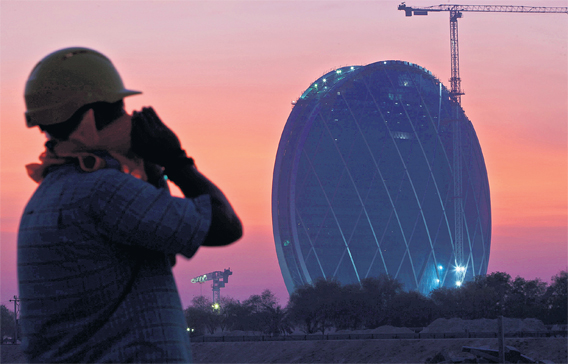 Aldar Properties, the largest developer in Abu Dhabi, expects default rates to hover between five and seven per cent in 2010, but has not initiated any foreclosure moves, according to a company spokesperson.
"We have not initiated foreclosure process for any of our properties, but we believe looking at the past track record, default rates to be in the range of five to seven per cent," the spokesperson told Emirates Business.
The Abu Dhabi-listed developer, which has Dh10.3 billion in cash, has no immediate plans to borrow from the market.
"We have no plans to borrow from the market. We still have Dh35bn in committed undrawn facility and have enough cash to meet our short-term obligations. But still we are looking at different options."
Aldar is also targeting delivering 2,200 units in the next 18 months. Although it has not scaled down any of its projects, it is constantly reviewing them to meet market demand. The spokesperson did not give a timeframe for the company to receive Dh9.14bn from the Abu Dhabi Government from sale of certain assets on Yas Island. "It has been already recorded in the current receivables," he added.
In February, the company sold a large portion of its signature Yas Island project, including the Formula One Grand Prix circuit, to the Abu Dhabi Government. The developer has said it has made no profit from the sale.
The company reported a net profit of Dh1bn in 2009 down from Dh3.44bn in 2008 with the value of its projects being estimated at $75bn (Dh275bn). In 2010, the developer will be opening the Souk at Central Market and launch the Yas Links golf course and Ferrari World Abu Dhabi. Aldar shares closed up 0.08 per cent at Dh4.24 yesterday.
Follow Emirates 24|7 on Google News.