No losses on ready properties: Al Thani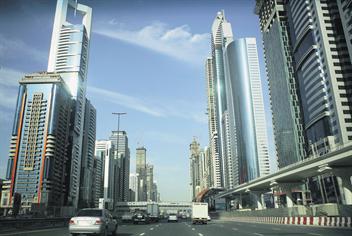 Property buyers have incurred losses only on "off-plan" properties and not on ready properties, said a senior government official.

"Buyers have only made losses on off-plan properties and not on ready properties. The distress sale has been only on projects that are not completed yet. Title holders are not selling as they would not sell unless they can get a profit," Mohammad Sultan Al Thani, Assistant Director-General for Excellence and Governance, Dubai Land Department (DLD) told Emirates Business.

"People are not selling as much as last year and buyers with title deeds are especially not selling off their properties. Dubai has clearly become an end-user driven market from being a very speculative one," he added.

DLD has so far registered 5,719 transactions of around Dh11.7 billion worth of properties from the beginning of the year till date. Last year for the same period, DLD recorded 2,049 transactions for the same value of properties of Dh11.7bn.

"The number of transactions have doubled and that means the value for each transaction is lower in comparison to last year. This is indicative of the fact that more properties have been registered by end-users."

Meanwhile, the DLD in a press statement said that the initial registration system has helped visitors gain an insight on the new system that mandates registration of "incomplete" sale transactions for residential units that are still in their planning stages within the database of the department.

Under the system, a certificate that reflects the purchase and rates of the settled and remaining payments will be issued to ensure the investors' rights to property.

Subsequently, the DLD will issue an ownership certificate after the delivery of the property and when the payment has been settled completely. The initial registration system has been designed to boost activities within the real estate market by developing and expanding the database and making current information easily accessible for the full use of players within the market.

The launch of this system is in line with the DLD's goals to have a fully registered market that upholds the rights of the developers and buyers. "Creativity and innovation in the registration services are our major focus in Dubai land registration, as part of our commitment towards regulating the industry and protecting the rights of all concerned parties," said Al Thani.

"The 'initial registration system' is considered a unique initiative on the international level, as the practice of property registration in most countries is done only for the built properties. By facilitating the initial registration according to the sale operation on map, we can provide coverage for all the sales operations and ensure all the stakeholders' rights are protected," he said.
Follow Emirates 24|7 on Google News.