No redundancy insurance for mortgage defaulters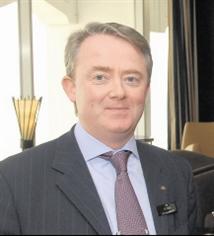 Homeowners who lose their jobs or suffer a severe drop in earnings are not likely to get insurance cover this year to protect their homes from being taken over by banks.

"Redundancy insurance was available in the Gulf in 2008. However, insurers have little appetite for such risk now," Michael Walton, Director of General Insurance at Nexus Insurance Brokers, told Emirates Business.

"There is material uncertainty in many trade sectors and employers are all reviewing their payroll costs. Insurers are not charitable institutions – they trade to make profits for their shareholders. With the ever-deepening credit crunch, insurers have withdrawn such products until some semblance of certainty is restored to the economy," he said.

On the other hand, Zurich International Life provides mortgage insurance but only as part of the life insurance cover. "We offer whole-of-life policies and term assurance. Both can be taken out to cover liability on a mortgage or anything that a customer wishes to be covered in the event of their death," said Graham Morrall, Regional Head of Distribution, Middle East and Africa at ZIL. He said: "We do not offer payment protection type insurance directly on a loan."

Walton, too, said his company does not cover customers against home loan repayment. "Such products are typically sold through ban¬cassurance channels where banks have strategic relationships with insurers. They are typically very expensive and have onerous terms and conditions so customers should take care to read the exclusions before buying any such products," he cautioned.

According to Abdul Kareem Sait, Dubai branch head of National General Insurance, insurance for mortgages is only available via a bank (bancassurance).

"Individuals cannot come to us for an insurance on their homes. It is done through banks, which inturn automatically deduct the premium from the account of customers. This covers death and involuntary job loss," he said.

"However, these days it's very difficult to get insurance for involuntary job loss. If a bank has not got the loan insured while giving out a mortgage and it comes at a later stage, the insurance price will be more as we also have to get it re-insured," Sait said. "And the market conditions are not good," he added.

The fear of defaulting on home loans is rampant as people are not confident about their jobs. According to media reports, many expatriate workers in the country now fear losing their jobs.
Follow Emirates 24|7 on Google News.