Oman's developers urge banks to restart lending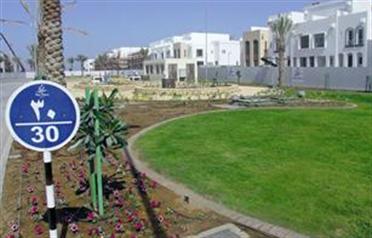 Oman's biggest property developers yesterday urged local financial institutions to provide loans to potential buyers to help boost the industry amid the global economic slowdown.

"We call for the local banks' support to provide loans to our buyers so the property development business in Oman can overcome recession," Cyril Piaia, Chief Executive Officer of Muriya Tourism Development, said.

The Wave Muscat, Oman's second major property developer, said the company was concerned about the tightening of loans from local banks.

"It would help our buyers if they could be sure of getting loans from local banks," said Nick Smith, CEO of the Wave Muscat.

"What we hear from them is that financial institutions are now cutting down on property loans and that eligibility criteria have been tightened, and loan to equity ratios reduced."

But National Bank of Oman, the country's second largest bank, said it would continue to support local developments despite the global crunch.

"We currently do not have any specific plans to limit our loan growth. We are, however, fully cognisant and abreast of the macroeconomic situation and will continue to be prudent and responsible as lenders," said Murray Sims, CEO of NBO.

But analysts said that banks need to be cautious and go for less risky projects.

"We have to be realistic at this time. The economy is not exactly booming in the private sector, banks need to be careful who they lend to avoid scams," Nabeel Jawad Sultan, Director of Jawad Sultan Enterprises said. Oman's other major property projects include the $400 million (Dh1.46 billion) Muscat Golf Course, as well as the $7bn Blue City and Dubai Holding's $2bn Salam Yiti resort.

According to Global Investment House, the residential segment is set to see deliveries through 2009 to 2014 as a result of major projects such as The Wave, Blue City and Yitti.

"We expect a medium term oversupply by end of 2009 and early 2010 leading to a single digit growth in 2009 and almost flat to negative growth in 2010," GIH said.

The intermittent supply of office spaces should spurt muted growth in 2009, however slower economic growth could lead to flattening out of demand in 2010 due to lower demand for office space.

Oman vouches to stand for higher investment in future years in industry as a part of their Vision 2020 to achieve 15 per cent of gross domestic product from the manufacturing sector. However, the current global economic conditions could have an effect on the local economy and industry as well, it said.
Follow Emirates 24|7 on Google News.