Omniyat Holdings launches asset management division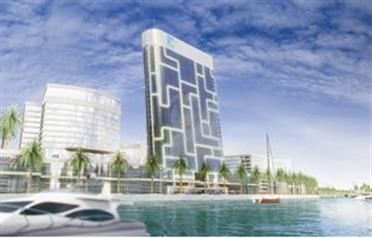 Omniyat Holdings, the parent company of Omniyat Properties, yesterday launched its asset management division ahead of the delivery of its first three projects this year.

"We started work on setting up the asset management division a few months ago although we will be delivering two projects in the second quarter. The division will provide fully integrated property, facilities and strata management services to our customers," Peter Walichnowski, Chief Executive Officer, Omniyat Properties, said.

The new division will consists of Omniyat Property Services, Omniyat Facilities Management and Omniyat Strata Management and currently has a staff strength of 10, with the company expecting to double it by year-end. "We have started the division with 10 people and we expect to reach 20 by year-end," he said.

Omniyat's property services unit will be tailored to meet requirements of residential and commercial premises and will include property management, leasing, turnkey fit-out, sales brokerage and other value-added services, such as mortgage and valuation services.

The facilities management unit will ensure that the collective needs of the investor, tenants and the property itself are addressed in a prompt manner, using modern software to improve asset life-cycle and reduce maintenance costs.

The strata management unit will provide strata management services to the owners' associations and provide comprehensive strata management support to both individual occupants and the common areas and assets.

Asked about the service charges, Walichnowski said the company is yet to take any decision on the issue.

"We have not decided on how much we will be charging our customers, but we believe our customers will benefit from the economies of scale and our high standards of service," he added.

In November 2008, Omniyat framed a strategy to deliver three projects a year over a period of three years, beginning with the handover of One Business Bay and Bayswater in Business Bay and The Square in Deira. The total value of the nine projects is Dh13 billion.

Asked if sales had slowed down for Omniyat, Walichnowski said enquiries were "obviously less, but sales were happening".

"The number of enquiries are less, but we have not much inventory left for sale. We also are not offering 'huge discounts'."

The real estate developer is also offering flexible payment terms to its 100-odd customers albeit on a case-by-case basis.

"We are helping our customers, but we don't have any common plan for everyone. It is mostly dealt on a case-by-case basis," he said.
Follow Emirates 24|7 on Google News.