Pack your desks, we're off to Dubai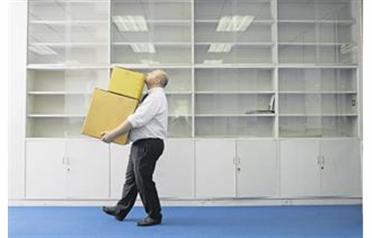 International businesses eyeing a potential move to the UAE will be able to take advantage of a "changing" commercial landscape over the next year, experts have said.

Landlords will be competing to attract firms into their vacant offices as more companies downsize and excess floor space becomes available.

Local commercial rents are expected to fall dramatically – in some cases by as much as 35 per cent – in the wake of the global financial crisis, according to reports.

But even at current levels, commercial property remains cheaper than in many other leading financial centres around the world (see graph).

David Macadam, Director, of Commercial, for Better Homes, said: "In the near-to-medium term there will be great opportunities for businesses to set up offices in the local market at reduced costs. With increasing vacancy, the Dubai office market will see landlords and developers competing for tenants.

"In this scenario the pressure on office lease rates will result in lower costs for businesses renting office space."

Macadam said as new commercial property comes on to the market – together with the effect of downsizing of some firms – vacancy rates have risen in the commercial rental sector. This can only mean that the situation will get even better for tenants.

Daniel Seleanu, a research analyst at Landmark Advisory, said: "By 2010, the commercial leasing landscape will have changed radically.

"Landlords will have already lost patience and will be competing to attract clients by offering rent-free periods and paying for removal costs."

Seleanu said high prices have proven unsustainable and, given that few companies were currently expanding, occupancy rates are expected to fall to as low as 65 per cent by the end of the year from virtually full occupancy in early 2008.

Occupancy levels have dropped 15 per cent on average in the past four months and now stand at around 85 per cent, he said.

In its latest research last week, Landmark Advisory revealed prices of commercial real estate in Dubai have fallen almost 30 per cent and are likely to fall further, settling between 35 and 40 per cent below their peak in the third quarter of last year, as previously reported by Emirates Business. Meanwhile, commercial rents are expected to drop by 30 to 35 per cent. The report said the cause for this was corporate downsizing as companies consolidated their offices to reduce overheads, coupled with a widespread freeze on hiring.

However, Charles Neil, Chief Financial Officer of Landmark Properties, said: "There is a certain degree of collective stubbornness among landlords, which at times mimics collusion. For example, some big landlords are fighting the market, even if their higher prices mean empty units."

But experts agree Dubai is shifting to a more "tenant friendly" market, with companies being drawn towards quality products and value for money.

And the drop in commercial property prices means it is more attractive to set up here, and for longer, said Lloyd Budd, Commercial Director of Omniyat Property Services.

"We are expecting a trend towards medium- to long-term leases to accommodate the growth demands that these international companies expect over the coming years," Budd said.

Andrew MacFarlane, a research analyst at Cluttons estate agency, said: "As leases expire and as companies seek to downsize their operations, over time we will more than likely see an increase on vacancy rates and decreases in rents.

"By how much will depend on the location and quality of the space."

Vacancy rates in Dubai vary widely from area to area. According to Landmark Advisory, central Sheikh Zayed Road is still at 90 per cent occupancy while Deira and Bur Dubai have higher occupancy levels.

Seleanu said: "During this downturn, we expect that companies will downgrade and consolidate their office space by moving to smaller, cheaper, and lower quality facilities.

"The net result is that fewer square feet are being occupied, and at a lower price."

For firms looking to lease space to set up offices in Dubai, this translates into more options and a quicker move into a permanent space.

"They will also be able to be more selective and opt for properties which better suit their business requirements," said MacFarlane.

Historically, high prices have been driven by high demand coupled with a lack of supply, along with Dubai's rapid economic growth. To an extent, companies have been prepared to be here no matter what the rental cost.

"Dubai is one of the leading and largest business centres in the region, so when the rents and costs of operations are down, more companies will come and take up the supply that is coming on line," said Mohammad Ali, General Manager, Marketing, at ETA Star Properties.

"There is currently not much empty office space, but as long as landlords hold on to high prices, demand will be low. If they offer more reasonable rents we will see occupancy increase."

He added that it was important to look at what was feasible in Dubai given the current economic situation, to set the benchmark for commercial prices in newer districts.

"Back in 2000, commercial rents were about Dh60 per sq ft. Now they should be Dh200 to Dh250 per sq ft but landlords are demanding Dh400-Dh450. They are expecting returns of 20 per cent, which is not feasible – 10 to 12 per cent is actually right," Ali said.

And despite Dubai office space becoming more attractive as prices fall substantially from their peak, the current financial troubles mean companies are scrutinising every cost very closely, which also involves comparisons with other countries.

"With globalisation, the internet, and advanced technologies offering so much operational flexibility, many companies will consider outsourcing some of their operations to countries with lower costs, and will not make this decision based on rents alone," said Landmark Properties' Neil.

"They will also look at labour costs, employment flexibility, telecommunication charges – which in the UAE are among the highest in the world – government licensing charges and fees, among others.

"Therefore, unless all these other costs also fall in line with costs elsewhere, there is little incentive for new businesses to set up here."
Follow Emirates 24|7 on Google News.