Price spread tightening in Dubai Marina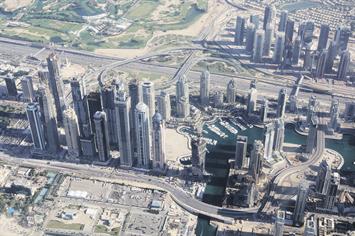 Price spreads for Dubai Marina apartments are likely to tighten further this year, with the current average gap between the first and fourth quartiles at Dh400 per square foot, according to a real estate consultancy.

"Prices have fallen, liquidity has dropped, less financing is available and high-end properties are suffering. However, what is interesting is the fact that the spread between different quartiles of property is tightening. The market seems to be focusing on value rather than differentiation; though some differentiation is no doubt taking place," Sukhdev Hansra, Partner, Isthmus Partner, said in a report focused on Dubai Marina.

Spreads are now as tight as they have ever been in the past three years, with an average gap of Dh400 per square foot between the first and fourth quartiles. Much of the tightening has been precipitated by a falling top quartile.

"It does not seem like high-end properties are reaching the bottom just yet, but as with all property there has to be a price at which value is recognised.

"It is unlikely this tightening can continue for much longer. Therefore, either the prices of lower quartile properties will follow suit and start to fall more or we can expect to see differentiation increasingly taking precedence in the market leading to spreads widening again," Hansra added.

In the boom times, the attractiveness of what were perceived as very high-end apartments created a large spread between quartile one and quartile four properties. As the market has become more discerning, this spread has diminished, which is "counter intuitive".

In most markets there is a "flight to quality" in poor economic environments, but here it seems value has become the watchword of the market leading a collapse at the high end. The increasing number of areas providing luxury apartments, such as The Palm, Burj Khalifa, etc, has also added to the reduction of prices at the luxury end of the Marina market.

"With most additional supply expected to cater for luxury apartments, we can expect tightening to continue, until pressure is felt at the lower end, possibly reducing prices for all real estate," the report said.

Moreover, market share of apartments with price less than Dh1 million grew from 25.9 per cent to 39.5 per cent between third quarter 2008 and fourth quarter 2009.

"The most liquid sector of the market was at the lower nominal price range. Though the proportion of apartments sold with a value of less than Dh1m dropped to as low as 25.7 per cent at the peak of the market, this segment now represents significantly more of the Dubai Marina market at close to 40 per cent," Hansra added. Transactions of more than Dh2 million represented more than 50 per cent of total sales in third quarter 2008, while only 25.8 per cent of sales in fourth quarter 2009.

According to the UAE-based consultancy, quartile one properties on average are now below 2007 prices, while quartile three and four properties are still above 2007 levels.

On average, investors still need to pay 43 per cent more to enter the market at the lower end than at the beginning of 2007.

Isthmus said quartile one properties were at their lowest point over the past three years. The number of bedrooms has little effect on price per square foot. "We can see three bedroom apartments had the most volatile pricing followed by one and two beds.

Two and three-bedroom apartments are the only sectors that are favourably priced compared to 2007 prices. Five plus bedroom apartments have seen relatively little volatility.

"We can see that the lower volatility in five plus bedroom apartments led to relatively little price appreciation over the period. The curve representing three-bedroom apartments peaked highest followed by studios after a lag.

However, for the most part all apartments followed a similar pattern and there is no discernable spread between apartment types," said the report.

In terms of liquidity, Isthmus said one and two-bedroom apartments lead the way in sales. It also sees that liquidity has dried up with 2009 sales representing 61.7 per cent and 69 per cent of 2008 and 2007 transactions, respectively, on a macro level.

However, the weighted average loan-to-value (LTV) levels moved up to 78 per cent on average. The LTVs are weighted by the purchase price of each property. Certainly in boom times, higher LTVs were available. More recently it looks like weighted average LTV is fluctuating between 68 per cent and 73 per cent.

Liquidity in the number of mortgages has also fallen. The number of mortgages issued rose to a peak of 4.7 times the number of mortgages issued in second quarter 2007.

After finding relative similar values of apartments at the beginning of 2007, Isthmus said financing fuelled purchases of more expensive apartments. Credit was relatively easy to obtain in 2007 and early 2008, but since then, as financing has dried up, spread between financed and non-financed apartments has tightened.

"It is evident that some of the mortgages completed at the peak of the market are under water; that is the mortgage is worth less than the collateral," the report on Dubai Marina said.

According to Isthmus, it will be interesting to see how mortgages are handled in the market. If the buyers are still in possession of their apartments, it is unlikely they would wish to sell, as that would trigger a payment to the mortgage bank for the differential between the outstanding financed amount and the proceeds of a sale.

"This cash outlay maybe difficult for many apartment owners," said Hansra.

The quartile

Isthmus divided homogenous clusters of buildings into four quartiles for each quarter of the years from 2007 to 2009.

The first quartile represents the top one-fourth clusters by price per square foot and the fourth quartile representing the bottom one-fourth clusters.
Keep up with the latest business news from the region with the Emirates Business 24|7 daily newsletter. To subscribe to the newsletter, please click here.
Follow Emirates 24|7 on Google News.