Prices of Abu Dhabi master developments drop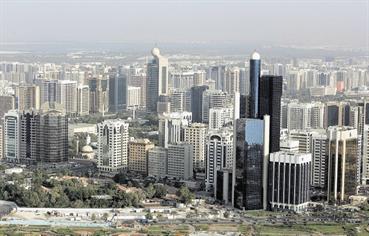 Average prices for Abu Dhabi's master developments have dropped between 15 per cent and 25 per cent since peaking in the third quarter of 2008 and are approaching original prices in the secondary market, according to an advisory firm.

For properties to be delivered later than 2011, the average prices are likely to fall up to 10 per cent below original prices by the second quarter of 2009, said the Abu Dhabi Real Estate Report by Landmark Advisory.

"Freehold and leasehold prices spiked after CityScape Abu Dhabi in May 2008, and despite solid demand fundamentals, the market could not sustain such high prices in the short- to medium-term. Now we are in a state of transactional gridlock in a market wanting transparency," said Landmark Advisory, which examines price correction now unfolding in the freehold/leasehold market.

"Going forward developers and investors need the latest research analysis based on solid supply and demand fundamental to make informed decisions," said Jesse Downs, Head of Research at Landmark Advisory.

"Investors and speculators saw Abu Dhabi as the 'next big thing' after Dubai, but by then financial crisis had already hit the UAE. Launch prices were benchmarked against Dubai's already property values, so there was little room for appreciation even before liquidity dried up," said Downs.

Understanding the current state of Abu Dhabi's freehold/leasehold market requires an evaluation of buyer and seller motivations. "Sellers are motivated by original prices, while buyers focus on absolute prices. So buyers are unwilling to buy at current prices, but sellers are reluctant to sell below what they paid. Due to this incompatibility, sales have ground to a halt. Developers are now face the prospect of renegotiating payments to prevent defaults and preserving cash flow to continue construction," said Downs.

Turning to Abu Dhabi's rental market, Landmark Advisory revealed that between Q407 and Q408, average villa and apartment rents grew by 35 per cent and 80 per cent, respectively. Rent growth levelled out in Q408 and has been relatively stable since, rising marginally in January and February.

"After spiking, average rents appear to have hit a ceiling due to supply-side substitutions. Residents are opting for housing alternatives such as accommodation-sharing, serviced or hotel apartments and auxiliary markets in Dubai and Al Ain," Downs said.
Follow Emirates 24|7 on Google News.