Qatar property prices may fall further in 2010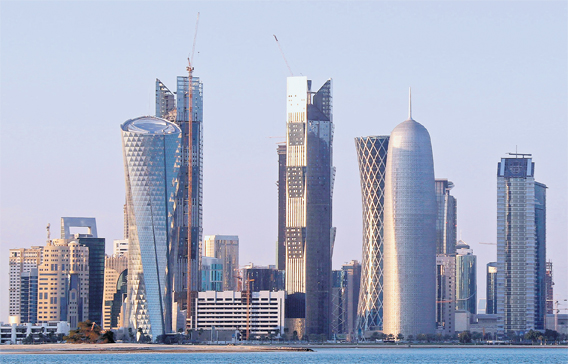 Qatar will have to endure at least another 12 months of falling property prices before a recovery in 2011, when the benefits of a prudent approach towards real estate development begin to pay off.
"You didn't have the same amount of supply and projects completed at the same time in Qatar, so I think the timing and phasing is to the advantage of Qataris," said Ziad Makhzoumi, Chief Financial Officer at Arabtec, the UAE's largest contracting company.
Analysts at investment bank, The First Investor (TFI), expect house prices in Qatar, down about 30 per cent since the economic crisis, to fall a further 10 per cent to 15 per cent before bouncing back next year as the government's disciplined control on new building bears fruit.
Contractors in the UAE are already beating a path to take advantage of Qatar's lucrative construction market, for all types of property, which is seen up seven per cent to about $5.6 billion (Dh20.56bn) in 2010, the investment bank said.
Commercial property prices in Qatar, down 20 per cent to 30 per cent in 2009, are likely to stabilise in the second or third quarter of this year, property consultant DTZ said.
These projected growth and stabilisation stories mirror that of Qatar's economy, which is seen up 16.1 per cent this year due to massive expansion at its natural gas facilities, compared with a 2.5 per cent projection across the UAE.
This is likely to spur real estate demand across the Gulf state in sharp contrast to Dubai, where a shaky jobs market has forced expats to flee, delaying a turnaround in property prices until 2012, a Reuters poll showed in January.
More than 500 development projects were put on hold or canned across the UAE during the downturn, but just seven of these were in Qatar, research firm Proleads said.
"We are seeing a strong signal from government-related entities with respect to increasing (occupational) demand in Qatar," said Blair Hagkull, Managing Director of Jones Lang LaSalle for the Middle East and North Africa. "Ultimately, they are looking to generate long-term jobs to diversify the economy beyond the extraction of resources."
The world's largest exporter of liquefied natural gas, Qatar has said it will keep on spending to maintain growth momentum in its domestic market while it continues to invest in trophy assets overseas, like London's Shard skyscraper project and the US Embassy in nearby Mayfair.
Qatar is ensuring its key property firms weather the storm by pushing through defensive mergers and using the real estate arm of the country's sovereign wealth fund to invest in them. As a result, Qatari Diar will own at least 45 per cent of the new Barwa Group, formed after Barwa Real Estate's planned takeover of Qatar Real Estate Investments.
However, Qatar's wide-ranging efforts to insulate its property market from any Dubai impact are unlikely to tempt many of Europe's biggest real estate spenders to the Gulf state just yet. Qatar, and neighbours Bahrain, Saudi Arabia and Oman are seen by some market observers as largely closed off to foreign buyers, who are spooked by the prospect of bidding wars for plum assets they feel they have virtually no chance of winning.
"In the last 10 years, when oil prices boomed, a lot of money that was made in the Middle East stayed in the Middle East," said David Swan, Managing Director of real estate investment advisor, WW Advisors. "It's actually quite a tricky environment to compete against home-grown capital," Swan said.
Keep up with the latest business news from the region with the Emirates Business 24|7 daily newsletter. To subscribe to the newsletter, please click here.
Follow Emirates 24|7 on Google News.