Real estate prices ease since September 2008 peak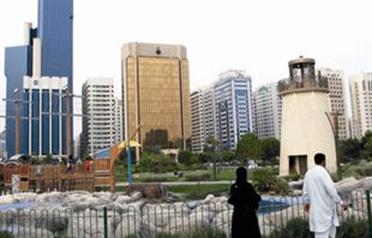 Property prices in Dubai and Abu Dhabi have fallen by an average of 25 per cent and 20 per cent, respectively, since their peak in September 2008 due to deteriorating economic conditions, disappearance of speculative buyers and lack of financing, according to a new survey.

In an investor note issued on January 30, investment bank Morgan Stanley said apartment prices in Dubai have fallen by 25 per cent while villa prices have come down by 26 per cent since September 2008, belying the argument of some developers about the price resilience of villas and low-rise building segments.

The biggest drop has been in the high-end property segment, with average prices down one per cent in 2008 and 35 per cent since the peak. Despite an average price increase of 18 per cent for property targeting the middle-income bracket in 2008, the downward trend hit properties across the board in this segment in the fourth quarter, with Jumeirah Lake Towers suffering the most.

Properties in Dubailand, Dubai Sports City and Jumeirah Village were the only exceptions in the low-income segment to have seen a positive price trend, on average, since January 2008.

Morgan Stanley said there have been a number of developments over the past few months that have dramatically changed the sector's fundamentals including deteriorating economic conditions adversely affecting affordability; lower oil price and a global recessionary environment; job cuts that have put pressure on the 'effective' demand side; unavailability of mortgages, further deterring buying activity; speculators heading for the exits following property price stability that started in the summer; less clarity on residency visa issued to new buyers; dollar appreciation against major and emerging markets' currencies; and corruption and corporate scandals in a few property companies. "All of these factors have resulted in a worse than expected performance in the UAE property market, especially in Dubai, which is also facing potential oversupply," it said.

In the fourth quarter of 2008, property prices corrected sharply downwards, rental rates eased in Dubai and there was an increase in the rate of announced project delays/cancellations.

It is difficult to determine the actual change in property prices given the lack of official data about transactions and costs. Morgan Stanley said it is hard to track the number of transactions and their prices given the lack of official data to date. Transactions recorded at Dubai Land Department on a daily basis represent registrations rather than actual transactions and gauging the actual level of market activity can be misleading. That said, anecdotal evidence suggests a fall in the average number of transactions, with no available financing.

Morgan Stanley said in the price index that it introduced in its initiation report Winners and Losers in Mena Property on August 4, 2008, with a data sample compiled on a monthly basis from Better Homes, a property broker in the UAE, apartment prices fell by five per cent in December 2008 from their September peak.

"We think these numbers are misleading to some extent given the current market circumstances, where some asking prices for the same unit have not changed for months, which, in turn, has inflated average prices," it added.

To give a more accurate indication of current asking prices in the secondary market, the bank introduced a new methodology to track pricing from all property listings in Dubai, which includes hundreds of brokers and segmented the market into three layers – high end, middle and low segment, based on average selling price per square metres.

Abu Dhabi prices

In a domino effect and hit by the global credit crisis, property prices in Abu Dhabi followed the same trend as those of Dubai, after performing very strongly in the first half of 2008. Prices have fallen by 20 per cent on average since their peak last summer, with Aldar's Raha Beach development taking the biggest hit.

"We should note that although the emirate still suffers from a housing shortage, pressure to secure financing coupled with a reduction in speculative practices given the current environment has led to prices correcting downwards," the report said.

Leasehold market

The leasehold market in Dubai has seen considerable changes over the past three to four months. After years of annual hikes, which prompted the government to intervene and set a rental cap of 15 per cent in 2006, subsequently lowered to five per cent in 2008, rents are finally coming down.

"We have developed our own proprietary rental index that has tracked rental rates in various areas across Dubai over the past 12 months. We noticed that rental rates started to decline in December 2008, dropping by seven per cent on average for apartments and 10 per cent for villas compared to the peak rates last summer. However, comparing current rates year-on-year, rents have increased by 23 per cent for apartments and seven per cent for villas versus their January 2008 levels."

The investment bank attributes this rental easing to new supply recently coming onto the market in major areas such as the Burj Dubai district, Dubai Marina and Jumeirah Lake Towers. Also, recent job cuts across a number of industries, including construction, real estate and financials, have brought some properties onto the market. More supply, coupled with much lower demand levels with no expat influx over the past few months, has given tenants the upper hand in negotiating rental contracts.

"That said, rental terms are still less attractive than rents in major cities," it said.

With the decline in rents much less severe than the property price correction, rental yields bottoming in the third quarter and starting an uptrend towards the year-end, current yields on Dubai properties range from 4.4 per cent to 9.2 per cent, widening by an average of 100 basis points since their bottom.

"We think they will continue to go up, and expect both property prices and rental rates to continue their downward direction over the next 12-18 months," it said.

Rents up in the capital

Rental rates are increasing in Abu Dhabi, with the emirate still suffering a shortage of housing units. Abu Dhabi has introduced a rent cap of five per cent for 2009. However, once supply starts to flow into the market by the second half of 2009/first half of 2010, rental rates may come under pressure, the bank said.

The value of projects in the UAE topped the $1,25bn (Dh4,59bn) mark by the end of 2008, according to Meed, following a number of mega projects being announced in Dubai's Cityscape exhibition in October, including Meraas Development's $98bn Jumeirah Gardens project and the $38bn Harbour project that includes Nakheel's one-kilometre high tower. However, following the recent negative market conditions, a number of large developers have put their mega projects on hold until signs of recovery start to emerge. According to Zawya project tracker, $263bn worth of projects are now on hold, the report said.
Follow Emirates 24|7 on Google News.