Realty brokers get new professional status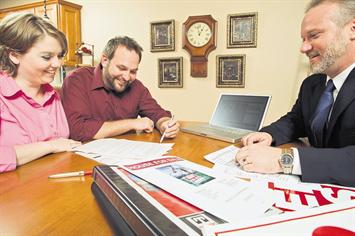 Dubai's Real Estate Regulatory Agency (Rera) yesterday announced an agreement with the Ministry of Labour (MoL) to have real estate brokers recognised as a new professional category.

Labour cards and residence visas issued to real estate brokers will now include their designation and henceforth not be categorised as "sales staff".

Marwan bin Ghalita, Chief Executive Officer, Rera, said: "This is the first step towards a complete classification of real estate professions in Dubai.

"The practical objective is to make sure each real estate professional's designation reflects what he does so buyers and sellers are clear that they are dealing with properly qualified, competent, licensed and registered professionals."

He said: "The overall effect will be to increase transparency and professionalism across the sector. This in turn will boost confidence in property dealings and in the networks agents and third-party investors depend on to execute their transactions.

"Previously, there were no officially-recognised categories for real estate professionals and none was recognised by the ministry. Rera, as the custodian of these professional services, took the initiative and approached the MoL."

"The ministry has now approved the first step of officially recognising broker as a professional category and this will be included in all the related professional and operations documents," said bin Ghalita. "So when firms come to renew their registration and labour permits these will be issued with the new designation."

Effectively, this step completes the three-stage formal approvals procedure of registration, licensing and now labour permit and residence visa to support the professional qualifications and training of real estate practitioners in Dubai. This compulsory system will take Rera's campaign to outlaw "rogue practitioners" to its conclusion.

Rera has, as part of its agreement with the MoL, set up an electronic link direct to the ministry, which will allow the exchange of information to speed up processing of labour permits.

Humaid Al Rashid, Head of the Labour Affairs Department in the MoL, said: "We were only too happy to co-operate with Rera and to support it in its aims."

Mohanad Alwadiya, Managing Director, Harbor Real Estate, said: "While the efforts to protect rights, lift standards of professionalism and establish a transparent framework are to be applauded in Dubai, there is still a long way to go before the industry can be said to be in the final stages of maturation.

"The new agreement between Rera and the Ministry of Labour to have real estate brokers officially recognised as a separate professional category is a step on the right direction."

Hiba Jaber, Chief Operating Officer, Landmark Properties, said: "We support this initiative as introduced by Rera and MoL. We firmly believe that once professionals are properly categorised in accordance with their qualifications and credentials, investors and end-users will have a clear direction on who to contact when seeking help and advice from the professionals."

Partho Bhattacharya, Director of HR, Better Homes, said: "This is a good step in the right direction where real estate agents will get recognition as professionals. The MoL must recognise the Rera certificate to grant a work permit. Such real estate professionals should not be asked for any other educational certificate for grant of work permit."
Keep up with the latest business news from the region with the Emirates Business 24|7 daily newsletter. To subscribe to the newsletter, please click here.
Follow Emirates 24|7 on Google News.