Rental index promotes investor confidence and transparency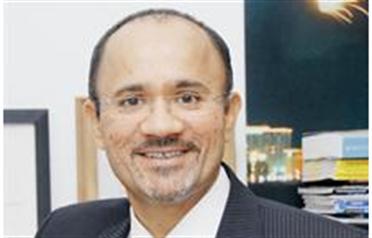 The rental index introduced recently by Real Estate Regulatory Agency (Rera) to further consolidate and stabilise the rental market in the long term will help control rates from once again escalating to unreasonable levels, a property consultancy firm said.

"The index creates a transparent system that promotes investor confidence," said Sherwoods Independent Property Consultants.

Sherwoods has announced it has recently deployed new strategic initiatives to capitalise on an expected upswing in real estate business activities within the last two quarters of 2009, as the global financial downturn gives way to positive changes in Dubai's property rental market.

With rents becoming more affordable partly as a result of the global financial downturn, Sherwoods said the situation will ultimately deliver long-term benefits to Dubai's property sector as businesses will feel less pressure in subsidising housing allowances for their workers, while more people will be encouraged to relocate in the emirate.

Sherwoods said a more stabilised rental market combined with the adoption of a credible rental index system will likewise drive investor confidence as rental yields will be much more predictable and easier to calculate.

"Two key issues will impact Dubai's rental rates: employment and the supply of property in the market. Further job losses could erode demand, while the supply of inventory into the market needs to be controlled to avoid oversupply issues. However, as affordable accommodation remains a key driver to the Dubai economy, we have seen a positive trend in terms of proactive government intervention and rent market's resiliency, which will eventually help rents level off and stabilise during the last two quarters of 2009," said Iseeb Rehman, Managing Director, Sherwoods Independent Property Consultants.

"The sharp acceleration of rents over the last couple of years has put enormous pressure on employers who were subsidising housing allowances, negatively impacting the growth of a number of business establishments. With the emerging trend of more affordable rents, the long-term prospects become a lot more encouraging as it helps encourage both businesses and people to relocate here.

"Accordingly, Sherwoods has devised new strategies to help clients identify and take advantage of the gainful opportunities that have evolved in this transition period in Dubai's rental market," Rehman said.

Sherwoods also noted that some of the issues raised against the rental index are likely short-term problems, which can be settled once the values reflected on the rental index are updated for 2009, providing a more accurate depiction of the current market situation.

Furthermore, as it considers the rental index a more viable long-term solution to resolve issues in Dubai's rental market, Sherwoods expects Rera to update the index figures regularly.

"To obtain credibility the index has to be updated by Rera regularly to correctly reflect market rents. There also needs to be a clear message from Rera. Currently they say the index is only a guide, but if it is to replace the rent cap then it will need to be adhered to as law. The index could prove revolutionary in meeting the needs of landlords and tenants and provide a transparent system," he said.
Follow Emirates 24|7 on Google News.