'Rera should increase vigil on property agents'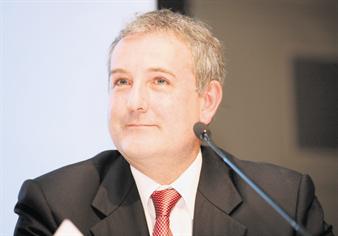 Dubai's Real Estate Regulatory Agency (Rera) needs to be a bit stronger in the policing of the property agents so as to bring in more professionalism in the industry, according to a property consultancy firm.

"There were earlier too many agents trying to make their out money from one transaction, but now Rera has clamped down on freelancers. However, they need to be a bit more stronger in policing of the industry," Vincent Easton, Sales Director, Sherwoods, told Emirates Business yesterday.

Rera has been on the forefront of introducing regulations to control the real estate agents and making it mandatory for companies to register and train their staff. The agency is also planning to introduce an escrow account system for agents during the first quarter, Marwan bin Ghalita had told this newspaper.

"We totally applaud and welcome this initiative. We will see more professional and experienced agents during the course of 2009, who will survive and grow stronger. The inexperienced agents, who have been here to make money, will struggle enormously as more regulations are introduced," he said.

Asked how the secondary property sales market was performing, Easton said it was in a strong position at the moment since completed projects offered buyers the opportunity to inspect the property personally.

"The secondary sales market is in a strong position as for projects that are completed. Today, I can walk to Dubai Marina and Jumeirah Beach Residence, and can inspect the quality of the product, etc. For me that is much more safe way of buying than from a developer whose project is still in the construction phase," he added.

According to Easton, the commercial and residential property market in Dubai continued to offer high yields compared European markets. "We can see the yields between 10 and 12 per cent per year. Actually, some of our clients are looking to buy properties here in cash as the returns here are much more."

Although Sherwood research says property prices have dropped, this summer prices will bottom out. "The prices have corrected very sharply and quickly. We believe the market will reach its bottom by summer," Easton added.
Follow Emirates 24|7 on Google News.