Rera to introduce online progress report on projects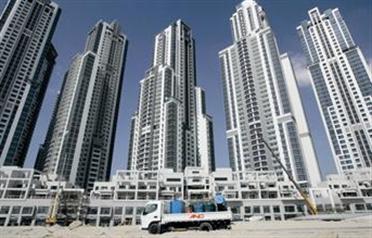 Real Estate Regulatory Agency (Rera) will introduce an online progress monitoring report that will be updated monthly in a bid to calm investor sentiments on project cancellations Dubai.

"Starting from next week, for any Rera-approved project, there will be an independent progress monitoring report, which investors can access online at www.rpdubai.com and see the progress of their projects," said Marwan bin Ghalita, CEO of Rera. "This is a monthly report for every project in Dubai. It is costly for us, but we cannot compromise on transparency and trust of Dubai. That is why we are taking this step and collecting all information."

He advised people to not fall prey to false information on blogs, saying, 'Just go to our website and get the information you want'.

For the projects that are missing from the list, Ghalita asked investors to write to them and within 15 days the agency would ensure the project details are uploaded.

According to Ghalita, the agency has seen a sharp decline in the number of developers, which came down from about 870 when Rera was established in 2006, to 427 to date. "When we started Rera, we had more than 870 developers; today we have only 427 developers."

Ghalita said while some people have come and asked to be removed from the list as they are not launching any project, some merged their companies under one name and yet others were registered as developers but do not find the project feasible so they have asked for their names to be removed.

He said: "The reduction is a good sign for me as a regulator because we can give the market the required number of units. We, as a responsible body, will control the supply coming into the city in consultation with other authorities. However, our part will be heard strongly from now."

According to Rera statistics, 29,319 residential units were delivered in 2008, with 31,003 and 43,880 units set to enter the market in 2009 and 2010. A majority of the about 62,122 residential units were scheduled to be delivered by Emaar, Nakheel and Dubai Holdings' real estate companies between 2008 and 2011. However, the agency's studies and research section has identified 20 per cent of residential units in 2009 may not enter the market on time, while 40 per cent of 2010 residential units may be delayed.

"We will see on an average 29,000 to 30,000 residential units being delivered every year," Ghalita said.

Rera statistics reveal that of the 875 projects registered with it, 695 have escrow accounts. The agency has worked out a strategy for these projects by dividing them in four quarters – assuming 25 per cent get cancelled, 25 per cent get consolidated, 25 per cent get rescheduled and 25 per cent get completed on time.

"We believe 25 per cent of the projects will be cancelled as developers did not start them or don't have an intention to begin. Another 25 per cent will be consolidated, as developers will move investors from one project to another. Though we have given them the green signal, they need to get investors' approval, who reserve the right to move or not to move to another project.

"The other 25 per cent may be rescheduled based on the contract between contractors and developers. However, owners will be informed of such moves. And the last 25 per cent, we expect to be completed on time and those will be the ones that will have collated for our unit supply for 2009 and 2010," Ghalita said.

Asked if Rera was looking to take action against master developers for failing to meet their commitments, Ghalita said Rera was working side-by-side with master developers. "That is why they are consolidating and have stopped increasing service charges. When the market was shifted from the Land Department, it was chaos, but now everything is back to normal. When the market is booming, people make mistakes, now is the time for re-planning and putting things in place," he said.

Reiterating the need for investors' to register their units with the Dubai Land Department, Ghalita said Law No 13 of 2008 regulating the interim real estate register had it mandatory for people to register their units with the department. "One of the problems that we are facing is people are not coming to register their rights with us. It is the ultimate guarantee for them. People earlier used to trade without registering their rights. Today, most complainants want money back and we are here trying to solve their disputes."

According to Mohammed Sultan Thani, Assistant Director-General of Dubai Land Department, the department is busy rescheduling payment for investors.

A Dubai Land Department official had told Emirates Business earlier the decision of any extension or rescheduling would be taken on a case-to-case basis and a "reasonable" time would be granted to buyers for arranging the money. Moreover, the department is also finalising the regulation aspects of laws introduced – such as Law No 7 of 2006 concerning land registration, Law No 13 regulating the interim real estate registration and Law No 14 of 2008 on mortgages.

"Three years back they were busy flipping property, but now they are looking for protection," Ghalita said.


Revised rental index likely

A revised rental index is likely to be released in April, Ghalita said.

"People have just started registering on ejari website with us and from the ejari software we will know how much have rents dropped," he added.

Rera's first index was based on the market study, taking into account the rents for second half of 2008. Hence, it is now working to get a more realistic figure through the online system


Cancellations

Rera has already cancelled two projects and has received 27 applications for project cancellations.

"We will come to know the exact number of cancellations next week. Right now I have application of 27 projects that need to be cancelled with me," Ghalita said.

According to Rera chief, the process of project cancellation is a tedious one, whereby the agency has to announce the names in media for at least 10 days to protect the rights of the investor.

"A developer cannot cancel from his own side. There is a process that needs to be followed. He [developer] has to apply to the master developer and Rera for cancellation," Ghalita said.


Land Sales price stable

The average land sales price in Dubai has remained stable in the first two months of 2009 compared to same period last year, said Mohammed Sultan Thani, Assistant Director-General of Dubai Land Department, yesterday.

"The number of transactions have gone up by 200 per cent to 5,400 from 1,775, while the average land price fell to Dh1,373 from Dh1,375 in the first two months compared to same period last year," he said.

Total value of real estate transactions so far this year dropped by 45 per cent to Dh14.7 billion from Dh26 billion.

Of this land sales dropped 40 per cent from Dh12bn to Dh7.7bn, while mortgages fell 65 per cent from Dh13.5bn to Dh4.6bn.

The total value of transactions recorded by DLD during 2008 reached Dh280bn, corresponding to a growth rate of 59 per cent compared to 2007, which witnessed 184 per cent growth in comparison to 2006.
Follow Emirates 24|7 on Google News.