Salaries more realistic now as lay-offs surge in realty sector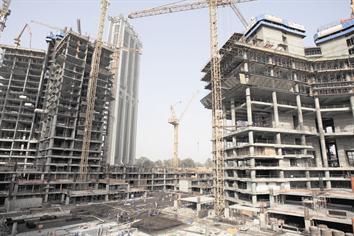 The real estate sector is seeing an increase in redundancies, significantly impacting employment levels in Dubai.

"We have seen a surge in applicants from the real estate sector who have been made redundant. It is not possible to extrapolate an overall number or percentage of redundancies from this; however, the impact on employment in this sector has obviously been significant," said Cliff Single, Commercial Manager, BAC Middle East.

According to Wassim Karkabi, Partner & Regional Practice Leader Emea, for the Industrial Practice at Stanton Chase International, these days' firms are using creative methods in laying-off people. These firms over-hired in the first place in anticipation of projects to come on board and are now faced with the problem of letting people go.

"Problems in this sector started even before June 2008 when there were project delays, which created a backlog. Many real estate companies had put a freeze on recruitment then. July-August saw a number of real estate staff under investigation. By September/October, the global crisis hit us and companies took action on downsizing the firm to a leaner and more effective size," he said.

Matthew Carter, Managing Director of McArthur Murray, believes this is perhaps the most challenging market he has ever seen. "Nobody really knows truly what the actual figure is in terms of lay-offs but I can say this is one of the most challenging markets I've seen in my 15 years in the industry. There has been a sharp downturn in Dubai and it's a more cautious approach to hiring outside of Dubai," he said.

Speculation has taken its toll on the market and Karkabi believes this was the main reason for an over-heated property market here. "There was a practice of speculation and people were selling properties on paper five to six times over, at multiples of their original price and this was happening when a nail had not been put in the ground. Such kind of projects will be going bust. Companies that are better off will take the advantage of the low cost of commodities and will go forward if they can manage their financials," he added.

In such a situation, employees are faced with redundancy and less paying jobs. "People are taking job cuts. Bonuses expected in 2009 for work done in 2008 may not be paid. Base salary increases will most probably be put on hold. CEO's also fear redundancy if they don't carry the competencies to steer the organisation through a downturn. We have taken assignments to replace such people with other talent that have the instinct, leadership and know-how to lead organisation in a time of turbulence," said Karkabi.

In current circumstances, the market truly favours employers and employees are willing to negotiate on terms and conditions of employment. "Today, the employer has a broader choice and is able to focus on acquiring the best talent for their business," Carter said. Even the salaries are more realistic now. "There is more sanity at the leadership level and a drop at the middle management and project managers' level," he added.

Mahmoud El Sharkawy, Head of Middle East Private Banking at Pathway Resourcing, sees cuts in bonuses but believes basic salaries will not be affected. "Bonuses could be affected, though these are based on factors such as project completion and overall performance," he says.

According to figures provided by Stanton Chase, the compensation of a CEO for a real estate developer can vary between companies. "It really will depend on the size of the company. Typically, it can start from as low as $500,000 (Dh1.85 million) per annum, and can go up to $3m or $4m per annum. The perks alone are sometimes huge. There are indication that some of the master developers will give their CEO's lavish villas to live in and keep after their term is over, given they serve for a predetermined period."

However, this may not be the trend in 2009. "New CEO hires will be offered less going forward in 2009 by the small to medium-size players as they shed the heavyweights and try to navigate the crisis with a tighter ship especially on the big ticket packages, which tend to go to the CEOs and their direct reports. This decrease will vary between 15 per cent to 35 per cent, as cost on the company, but may still represent an increase for the newly-engaged CEO. Larger developers remain stable, with either no increase or a slight increase in offered compensation packages. The play is usually on the bonus end of the package, which is where the bulk of the compensation comes in and changes based on deliverables," revealed Stanton Chase. "The management team can be compensated at a similarly varying bracket depending on the size of the developer. But packages will start at $300,000 per annum and go up to $750,000. Where this is definitely true for the master developers and where the people who will have a solid line into the CEO are not just the corporate functional people, but also the key talent pool, who are business unit directors (or mini CEOs) with responsibility over a cluster of projects."

Pay packages in Saudi, the biggest market in the GCC are also quite hefty. The typical compensation for a COO/SVP projects role in Saudi Arabia, (this role would typically report straight into the CEO, and would be typically responsible for a cluster of projects such as residential or commercial), includes a monthly basic salary of no more than SR80,000 (Dh78,341).

Other benefits include housing provided in a compound or three months basic salary per annum, transportation, which is 10 per cent of basic salary, educational assistance up to a maximum of SR60,000 per annum for all children (typically SR20,000 per child and up to three children), tickets to country of origin for self and family with medical insurance and an annual bonus, which is maximum of six salaries as per the data of Stanton Chase.

For real estate agents managing on only commission, life is expected to become even more difficult. "Most agents probably worked on commissions even before the downturn actually began but now the sales have dipped quite a bit. These agents will wait for the market to recover. A lot of investors are looking to invest in Europe and America because of attractive valuations there and agents with good relationships with investors can help them with such deals. Certain agents have disappeared from the market and others have moved to leasing," said Carter.

Even though the market may be flooded with bad news, experts believe the end result is positive and that real estate companies will continue to hire people, but those who can work in a downturn and carry a specific set of competencies, both hard and soft.

"Today, real estate companies and developers are rethinking organisational structure and are moving in a different direction. People with different kind of skill-set are being hired, those who can sustain growth in a downturn and the priority is to deliver ongoing projects," said Karkabi.

Carter agreed. "There will always be a premium for good people. Today, companies need people with different kinds of skills, people who have experience of actually completing projects and can operate within tighter fiscal parameters. Competition for talent will remain but the supply has improved which will make the process of getting employed much tougher and rigorous," he said.

"Good CEOs and leadership teams are what companies need now – those who have experience of managing in a downturn, and have the experience to guide their employers through these difficult times," he added.

Experts see growth in some areas in the region, particularly Abu Dhabi, Qatar and Saudi. "The real estate recruitment sector here is not without its challenges but if you take a GCC perspective, then there is a better feel. Our opinion is that it is far more positive in Abu Dhabi, Qatar and Saudi Arabia and we have not seen a drop in salaries in these places," said Carter.
Follow Emirates 24|7 on Google News.