Saudi house prices to fall 3 per cent in 2009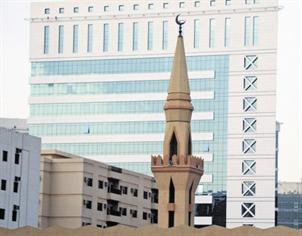 A decline in house prices in Saudi Arabia due to lower construction costs will ease to three per cent in 2009 after 3.5 per cent last year as demand for residential property strengthens, property consultant Colliers International said.

House prices fell seven per cent in the fourth quarter of 2008 compared to the third quarter in the same year, Sari Anabtawi, Consultancy and Valuation Services Manager at Colliers International in Riyadh, said yesterday.

"Prices have fallen due to falling construction costs. On average, construction costs have gone down by around 18 per cent [in the fourth quarter]," he said.

But the Kingdom's strong demographic growth has led to an increase in demand for residential units.

"As of present, residential rental rates in Saudi Arabia have not declined in both occupied and non-occupied housing units," he said.

Cement and steel prices have fallen sharply over the past six months on government measures aimed at supporting supply for the domestic market.

The government slapped a ban on exports of cement in June to alleviate supply bottlnecks amid a surge in demand both at home and in the region.

Saudi steel firms have cut prices by around two-thirds over the past five months after the government banned exports of both steel and scrap metal.

Newspapers, including Al Eqtisadiah and Al Riyadh, have reported that land and property prices started to ease in the third quarter because banks tightened lending to realtors amid the global liquidity squeeze.
Follow Emirates 24|7 on Google News.