Shareholders approve Alaqaria, Barwa merger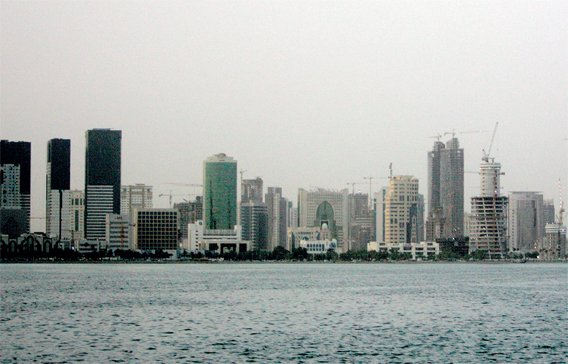 Qatar Real Estate Investment Company (Alaqaria) shareholders yesterday approved plans to combine business with Barwa Real Estate Company.
Shareholders representing 77.5 per cent of Alaqaria's outstanding share capital approved the terms of and conditions of the proposed transaction at the extraordinary general meeting (EGM), creating the largest listed real estate company in Qatar by assets and the GCC's sixth largest listed real estate group by market capitalisation.
Commenting on the shareholder approval of the transaction, Sheikh Khalid bin Khalifa Al Thani, Chairman of Alaqaria, said: "Today is a historic day for Alaqaria as it takes the company one step closer to combining its business with that of Barwa.
"The EGM was a great success and demonstrates the support that our shareholders have for the transaction. On behalf of the board of directors of Alaqaria, I would like to thank our shareholders for their active participation and their support for this combination, which is good news for shareholders, employees, customers and other stakeholders."
The deadline for the submission of acceptances is April 14.
Barwa is offering to acquire, subject to the terms and conditions set out in the offer document, each Alaqaria share in exchange for 1.100 shares in Barwa. This exchange ratio represents a 30.6 per cent premium over Alaqaria's closing share price on January 7, 2010, the trading day prior to the announcement of the initial terms of the financial transaction.
Alaqaria is a Qatari public shareholding company with diversified activities in the real estate sector in Qatar.
It was established in 1995. The company is rated Baa1 by Moody's and BBB+ by Fitch. Alaqaria's total shareholders' equity was QR2 billion (Dh2bn) and total assets were QR6.6bn as of September 30 last year.
Follow Emirates 24|7 on Google News.