Sharjah rent decline slows in Q4 2009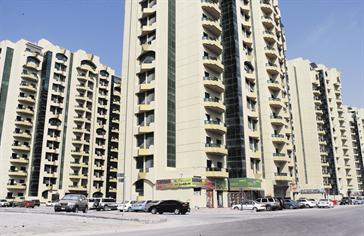 "Compared to the third quarter of 2009, the decline in rental rates in the last quarter for Sharjah apartments slowed considerably with a quarter-on-quarter change of only five per cent," said Asteco in the fourth quarter report on the Northern Emirates.
There were also minimal changes in the last quarter for villa rents, with no change for three- and four-bedroom villas even though five-bedroom units decreased by just four per cent, implying that smaller units have stabilised, with minor decreases for larger units.
"Smaller units have shown signs of increased interest due to demand from young families and a lower price point," said the report.
"Villa developments currently under construction in the neighbouring emirates are likely to have a downward effect on rental rates once they are completed."
Fujairah was the least affected in terms of residential rentals of all the five Northern Emirates with an average fall of 10 per cent since the first quarter of 2009.
Rental rates in Umm Al Quwain declined by 15 per cent, while rates in Ras Al Khaimah, Ajman and Sharjah decreased by 17 per cent, 25 per cent and 26 per cent respectively.
According to Asteco, studios in Fujairah are available for an average of Dh19,500 while one-, two- and three-bedroom units cost Dh24,000, Dh30,000 and Dh45,000 per annum respectively as the previous quarter.
Sharjah remains the most expensive of the Northern Emirates with average rents of Dh21,000, Dh30,500, Dh39,000 and Dh50,500 for studios, one-, two- and three-bedroom apartments.
For the same size properties, Ras Al Khaimah rental rates average Dh21,000, Dh28,000, Dh34,000 and Dh47,500 per annum; Ajman Dh20,000, Dh28,000, Dh32,500 and Dh47,000; with Umm Al Quwain the most affordable with average rental rates of Dh15,500, Dh20,500, Dh29,000 and Dh39,500.
Sharjah office rental rates experienced an average decrease of nine per cent from quarter three to the fourth quarter of 2009, which is in line with the drop in the previous quarter.
Rental rates averaged Dh55 per square foot per annum in the last quarter. The highest rental rates were recorded for the Corniche area and Al Taawun Road at Dh70 per square foot per annum.
"Overall, the average percentage change for office space was minus 41 per cent since the beginning of 2009 and is expected to further decline until the economy recovers," the report concludes.
In September last year, real estate agents told this newspaper that rents for apartments in Sharjah fell by 30 per cent over the past year.
Agents expected prices to level off over 2010.
Follow Emirates 24|7 on Google News.
Decline of residential rents in Sharjah slowed in the fourth quarter of 2009 compared to the third quarter, according to a report.