Small is the big way forward for developers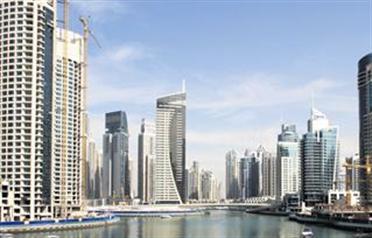 Developers will be able to sell small, reasonably priced units more easily than large ones in the current market conditions, said experts.

However, other elements, such as the location of the property, will determine its salability, they told Emirates Business.

"As a rule of thumb it should be easier to sell smaller properties," said Peter Walichnowski, Chief Executive Officer of Omniyat Properties. "It is like a pyramid and there is a larger market at the bottom of the pyramid. Having said that, the salability of a property will depend on its location, its position within that location, whether it is sea-facing and whether it has marble flooring, among other features. In other words the value and interest of a property truly lies in the eye of the beholder."

Walichnowski said despite this Omniyat had sold most of its units.

Mohammed Nimer, Chief Executive of MAG Property Development, said: "It is much easier to sell a Dh600,000 unit than a Dh1.2 million one in today's crunch times.

"With no lending happening in the market a buyer with some cash in hand will be able to buy something smaller for Dh500,000 rather than something which costs Dh1.5m. Today, a cash-rich buyer will be more ready to buy something that is reasonable and affordable."

Abid Junaid, Executive Director of ETA Star, said his company planned to launch a new affordable housing project towards the end of the year.

The developer, which is working on schemes worth Dh13m across the Middle East and India, had intended to launch two mid-range residential developments at the beginning of the year, but these plans have been put back. "Typically in the affordable segment smaller unit sizes translate into lower values for those apartments," said Junaid. "In that respect, smaller sized or affordable units will be easier to sell in the market."

But he said compact units could be built only in specific areas such as International City and Dubai World Central. "Not every location is suitable for small apartments. The community or the master development has to support small units – only then will it become viable for developers to build them."

Nimer said the larger the unit size the more difficult it is to find a buyer quickly.

"The core issue is securing cash and finance in today's market," he added. "In that respect it is easier to sell a compact unit."

But Sana Kapadia, Associate - Equity Research, EFG-Hermes, said the size of a unit does not necessarily indicate whether or not it would sell quickly.

"Contrary to assumption that small units sell quickly, property sales in Dubai will be dependent on the state of the market and buyer's profile," she added.

However, Shyam Chittari, Director - Sales at Indiana Real Estate, said a developer's profitability does not depend solely on the size of the units he built but was linked to many other elements.

"For a developer, having a stock of compact units helps release his inventory. However, the size of an apartment or unit does not determine the profitability of the developer. In the current market situation it is becoming difficult for people to handle inflation. Today, the market is becoming end-user driven and not speculative, and when end-users enter the market they usually look for smaller units.

Chittari said building small units does not cut the level of capital investment that a developer had to make.

"If the units are small the developer has to build more to cover the same area, so the level of investment is not reduced," he added. "In fact the larger the number of units the greater the amount that has to be spent on construction materials."

"In the UAE, 80 per cent of buyers are expats and they tend to go for smaller sizes."

Kapadia said the construction cost in Dubai has gone down and developers might be able to make a decent profit margin depending on the prices they set for new products.

"However, the cost of funding has risen and that increases the cost of construction," he added. "If secondary market prices are falling it is hard to think that primary market prices will not fall as well. The market will become more rational and set new benchmark real estate prices." Nimer said the real estate market in Dubai has slowed down over the past six months and in recent weeks has come to a complete halt.

"It is unfortunate that Dubai is paying for the international crisis," he said.

Andrew Chambers, Managing Director of Asteco Property Management, said: "By definition a small apartment is fast-moving because in real terms it translates to a lower value. However, in a mature market the demand would be equal for a smaller and larger units.

"Dubai is a young country and generally people entering this market are singles or couples. Dubai has for a while seen more demand for one- and two-bedrooms.

"Buyers will be looking at elements other than the size. For any property, location is key, as are its finish and amenities. In a mature market demand for three-bedroom and one-bedroom with good finishes and amenities should be equal."

Iseeb Rehman, Managing Director, Sherwoods Property Consultants, said: "Affordable housing is a sector that Dubai needs and I do not see any risk in that part of the market.

"It is difficult to predict where the demand will be as the market is static at the moment. Companies will be thinking twice before developing any kind of property, whether small- or medium-sized units. What will create a difference in the decision-making of a buyer will be the finish of a particular property and its location."

Sherwoods last week downsized its staff to keep in line with current market conditions.

"The culture of the sector has changed and what we have done at Sherwoods is create a core staff strength and let go some who perhaps lacked expertise and skill," added Rehman.
Follow Emirates 24|7 on Google News.