Sorouh plans new financing schemes for all projects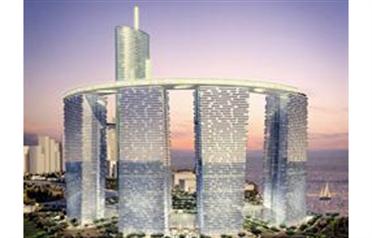 Sorouh Real Estate, Abu Dhabi-based real estate master developer, is to introduce additional new financing schemes for properties on each of its developments, following the formation of a new customer finance unit.

The move is one of the number of initiatives the company will introduce to improve its customer relationship management processes and will help home-buyers to manage better the challenges of the current global liquidity situation. An enhanced new customer service team has also been established, to develop processes to manage the customer relationship from purchase through to delivery.

Simon Cunningham, Sorouh's Chief Sales & Marketing Officer, said: "In the current challenges facing the market, it is clear that the focus for successful real estate developers needs to shift in 2009, from sales-led to service-led strategies. At Sorouh, we have asked what our customers want and now we are delivering it, with a series of initiatives which will support them through the purchase, financing and delivery phases of their relationship with us."

Cunningham said: "In particular, we have been initiating new financing options for each of our developments, giving investors innovative options to manage the financing of payments for their future homes, and this will continue to be an important focus in 2009.

"We have already made a significant commitment to customer finance through our role in the formation of Abu Dhabi Finance, the new mortgage company, and through our relationships with almost 20 banks and financial institutions, offering finance on properties on our developments. In the coming weeks, we will be announcing further new financing options for customers."

Additional new financing options will be introduced for properties on each of Sorouh's developments which are under way, including Sun and Sky Towers, The Gate District at Shams Abu Dhabi on Reem Island, and Al Ghadeer, the master-developed community between Dubai and Abu Dhabi.

"We are pushing ahead with construction at our major projects and will be reaching important milestones in the coming weeks – including the topping out of Sun Tower, the completion of the first show villas at Al Ghadeer and the delivery of the first phase of Golf Gardens.

"As we move into these construction and delivery phases, customer service becomes even more important and this is behind our new initiatives," he said. Sorouh has more than Dh70 billion worth of projects under development in the UAE and internationally.

Last month, Chief Property Development Officer Gurjit Singh told Emirates Business that Sorouh is not suffering from a shortage of liquidity and will be able to complete all its projects.

"We do not face a shortage of liquidity. On the contrary, we have a great deal of liquidity in terms of the sukuk we offered before the beginning of the global financial crisis, and the company's capital. This liquidity is sufficient to complete our projects, whose total cost is estimated at Dh70bn.

"No small or large project being undertaken by the company has been suspended. We are hurrying to finish the two largest projects, Shams Abu Dhabi and Al Ghadeer, which are integral cities, not residential towers. Work on these two developments is going ahead at an excellent pace," he had said.

Sorouh had recorded a fourth-quarter net profit of Dh46 million, a 90 per cent fall on the corresponding period in 2007, as rising finance costs and stock market investments cut into earnings that missed analyst expectations.

The company's fourth-quarter net profit for 2007 was Dh484m, according to calculations based on Zawya.com data.

The company, Abu Dhabi's second-largest real-estate developer, posted an "unrealised loss" on financial assets of Dh35m for the year and said it had Dh117m in exposure to equities through hedge funds.
Follow Emirates 24|7 on Google News.