Specialist funds keen on UAE realty market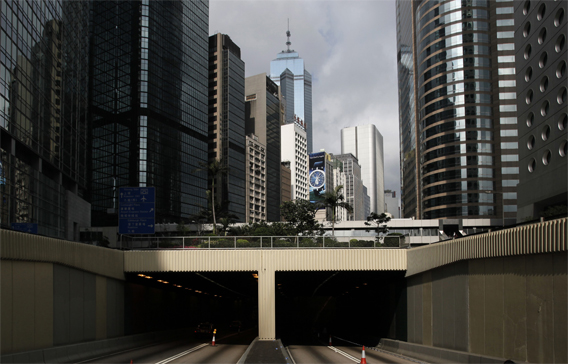 Interest from specialist funds edged up for real estate in the UAE in the fourth quarter 2009, according to a report.
"In the UAE, interest from specialist funds continues to edge up although at a modest pace and generally in line with the third quarter 2009," said Royal Institution of Chartered Surveyors (RICS) in its latest report.
According to the report, the number of distressed assets in the UAE will increase, but not many were reported in the fourth quarter.
In February, Dr Sven-Olaf Vathje, Partner and Managing Director, the Boston Consulting Group (BCG) had told Emirates Business that "opening the door to institutional investors and funds might be a way out for regional property companies to sustain growth."
Asteco Property Management CEO Elaine Jones had said late last year regional and international real estate funds were likely to invest $2.5 billion (Dh9.18bn) in the GCC, Middle East and North Africa (Mena) markets.
"We are currently advising both regional and international funds looking to invest into the GCC markets. The funds that we are currently advising have capital reserves of close to $2.5bn. These funds are actively looking for suitable investment products in the GCC," she said.
Meanwhile, the Asian office market continued to approach the bottom of the present cycle as rental declines slowed further and absorption gradually increased in the fourth quarter 2009.
The quarter saw multinationals and financial institutions in selected Asian cities display a renewed willingness to expand. The unemployment rate declined for three consecutive months in Taiwan and Hong Kong, while in Japan it fell from July 2009's record high of 5.7 per cent to 5.1 per cent in December, reflecting the overall improvement in the Asian labour market, CB Richard Ellis said in its Asia Market View quarter four 2009 report.
Despite the positive news on the employment front, the recovery of demand in the office sector remained lukewarm as many companies continued to adopt consolidation and decentralisation strategies to reduce real estate related costs. The fourth quarter saw overall vacancy for Asian cities edge up 30 basis points quarter-on-quarter to 12.8 per cent, although Beijing, Hong Kong, Taipei, Bangalore and several Southeast Asian cities all recorded a minor decline in vacant space.
Leasing activity in the major Indian office markets was fairly buoyant in the final months of 2009. In New Delhi, rental values in the CBD remained largely unchanged, with major companies increasingly drawn to the area following the correction in rental values witnessed over the past few quarters. Mumbai saw a number of fresh inquiries for medium- and large-sized units, while the Bangalore office market remained quiet with a few isolated mid and small-sized leasing transactions reported across the major business districts.
"As mentioned, the Indian office space segment did see some movement in the third and fourth quarter of 2009 with corporates slowly returning. There was also an improvement in space take up in most cities. We expect demand to improve this year although rentals are expected to remain flat in the medium term. This will primarily be due to the forecast large supply of office space coming into the market," said Anshuman Magazine, Chairman & MD, CB Richard Ellis, South Asia.
As the market outlook began to look more positive, landlords of prime buildings in leading Asian cities started to take a firmer stance towards maintaining present rental levels. Notwithstanding this fact, oversupply challenges continued to exert significant downward pressure on rentals in a number of emerging markets. Overall, office rents in Asia fell 1.8 per cent in the fourth quarter, the decline decelerating from the 3.1 per cent recorded in the previous quarter. The current downward cycle has now lasted for about 18 months and certain markets with stronger economic fundamentals have already seen the slide in rentals come to an end.
The fourth quarter saw an increasing number of firms in Tokyo opt to relocate to cheaper space or areas outside the city core, a trend which resulted in a negative net absorption level for the review period. The slowdown in rental decline expected in the third quarter failed to materialise and little improvement was seen, although the reduction in rents began to stimulate tenant interest in certain selected buildings. The recovery of office demand has been slower than expected and concerns remain over a possible double dip recession in the Japanese economy.
The Seoul office market remained relatively quiet within the review period, with only minimal Grade A leasing activity being seen in the fourth quarter of 2009. There had been a rise in optimism in the third quarter after several conglomerates and companies in the financial sector announced plans to increase their headcount, but the review period did not witness any major new or expansionary demand.
Most leasing activity during the fourth quarter involved conglomerates consolidating their core operations as well as those of their subsidiaries into self-owned properties to enhance business efficiency and save operating costs.
In China, foreign companies became more active in terms of expansion, notwithstanding the fact that domestic enterprises remained the major demand driver, and a number of major transactions were executed in both Beijing and Shanghai during the review period. Beijing saw increased take-up with total net absorption reaching a level similar to that recorded prior to the global economic downturn.
Keep up with the latest business news from the region with the Emirates Business 24|7 daily newsletter. To subscribe to the newsletter, please click here.
Follow Emirates 24|7 on Google News.