Sterling values for investors in UK property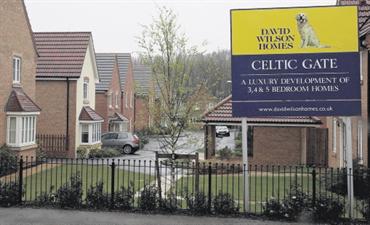 The weakness of the pound against the dollar and the euro is making the United Kingdom an attractive proposition for real estate investors in the Middle East and North Africa (Mena).

The outflow of investment from the region into the UK commercial property market since May 2008 has topped Dh3.5 billion, according to property management company Asteco.

In the past eight weeks alone more than Dh810 million has been ploughed into commercial property in London. Investors have been attracted by a number of distressed assets that have become available.

"The UK is looking to be an attractive destination for the Mena region because of the exchange rate gains and the economic downturn," said Asteco international investment consultant Richard Angel. "The rest of the Europe is lagging behind simply because there have been huge capital value decreases in the UK alone from a yield perspective.

"With the dirham being linked to the dollar there is now savings of around 20 per cent compared to six months ago for investments from the Mena region in the UK.

"Obtaining loans is an issue for investors at the moment but not so in the cash-rich in Mena. While the lack of equity still proves problematic there are more cash-rich investors in this region."

Angel said demand for commercial property was strongest in London, while elsewhere in Europe, Paris was the biggest draw.

"London, however, looks remarkably cheap in comparison to Paris and other parts of the world due to weak sterling and low interest rates," he said.

The Bank of England last week lowered its base rate to 1.5 per cent, the lowest in its 314-year history.

"With the double-digit gains from the exchange rate moves, properties in the UK that have never been available for sale before are now coming on to the market."

A drop in the capital value of commercial properties in prime parts of London's West End such as Mayfair and St James has seen net initial yields reach 7.75 per cent last week. Properties in Paris are not as distressed as they are in London.

"A year ago London was recording yields of between three and four per cent but that figure has shot up. Capital values have been decreasing, which has led to increases in yields on commercial properties over the past year. Secondary markets have suffered the most and what we are witnessing is investors looking for the security that prime central markets offer."

A UAE-backed investor has just purchased a property in London for £77.43m (Dh431m) that will provide a net initial yield of 7.73 per cent. "The buyer secured a loan-to-value ratio of 65 per cent and after calculating the debt and tax we understand this provides a cash return on equity of around 13 per cent to 15 per cent, which we believe is an excellent purchase that would have been inconceivable two years ago."

UK mortgage provider Nationwide has calculated that the value of residential property across the UK fell by 15.9 per cent last year.

Asteco is forecasting an average dip of around 10 per cent in commercial property values in 2009 against a 30 per cent to 35 per cent fall in 2008. The company says around 26,000 mortgages were approved in the UK last month.

"In-depth knowledge of the local market is essential to ensure best value is achieved," said Angel. "While there is always an opportunity to make good investments in London, we believe the current market conditions create a clear advantage for the foreign investor."

He said real estate funds from the Mena region as well as individuals were looking keenly at UK commercial real estate. The market there is transparent, well regulated and offer security of tenure.

"The UK, especially London, is a proven market with robust long-term fundamentals. Mature markets such as London have been through many previous cycles, experiencing both peaks and troughs, so to some extent the longer term movements can be anticipated.

"We believe there are a number of attractive assets that represent significant purchasing opportunities and are aware of foreign and UK national investors who have made and are in the process of making further acquisitions. They are taking advantage while competition is low."

He said the UK was likely to see a shortage of available commercial properties as demand remained high. And he said investors were nervous about investing in the US.

"Should an investor look at the US market they will look at hubs such as New York, Washington and other key cities there."

Meanwhile, Asteco said German, French and UK real estate funds were seriously considering investing in the UAE market.

James Knowles, Director, Sales and Leasing, said: "We are trying as much as we can to make the UAE look attractive to European markets. We know investors are looking at the UAE real estate market, especially the office market, with a medium to long-term perspective.

"We have conversations with GCC investment banks and they all talk about a minimum Dh250m to Dh500m fund coming into play in the GCC and the UAE."

Vineet Kumar, Asteco's Head of Sales for Dubai, said space in a development called The Buildings by Daman at the Dubai International Financial Centre was currently selling for Dh3,500 per sq ft in the secondary market.

The Obeori Centre in Business Bay was priced at Dh2,480 per sq ft in the fourth quarter of 2008 and had now risen to Dh3,000 per sq ft.

According to Asteco, German, French and UK funds are looking at commercial property in specific areas in the established hubs of Dubai and Abu Dhabi.

"Dubai is still selling," said Knowles. "I am extremely positive about 2009, it will be a great year for opportunistic buyers. The UAE and the GCC are markets where sentiment can come back fairly quickly. Things happen quickly around this part of the world.

"Property always has to be a long-term play and it should not be looked as an investment for less than three years. We sold three properties last week to a buyer who had never bought in the UAE before. The buyer invested here only because he thought the prices were right.

"In terms of activity levels, we are getting busier. We are not presenting our properties to naïve buyers. There are opportunities now that match those in the income-producing cities.

"Generally the real estate funds are looking at a medium to long-term investment in the UAE. Because they are accountable to shareholders they have a specific investment strategy."
Follow Emirates 24|7 on Google News.