Sunset leasing process on schedule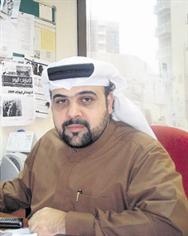 Dubai Investment Properties (DIP), one of the leading real estate developers in the UAE, yesterday announced that despite the current market conditions it has seen no slowdown in the leasing process for its Sunset mixed-use development project.

The company has signed leading international luxury brands, renowned designers and "haute couture" retailers for the mall; while well-known business houses have expressed interest in leasing the boutique offices, which are the only commercial units available in the traditionally residential Jumeirah area. The company has also received several applications for its luxurious beach-front Sunset residences featuring spacious apartments with superior amenities.

"We are happy with the response Sunset has received so far. We are signing lease agreements for our exclusive residences, boutique offices and our signature shopping mall. Sunset has onboard leading names from the retail industry, high-end fashion brands and haute couture boutiques. We are also excited to host some of the new rising stars of the fashion world, who will have their Mena debut at Sunset Mall. We are confident that Sunset will set new standards in shopping, working and living and will become the preferred destination for image-conscious customers," said Ani Vladi, Manager Marketing and Operations at DIP.

Sunset will comprise a premium shopping mall spread over two floors hosting some of the finest luxury brands, premium jewellery houses, world-renowned watches and accessories, and exquisite fine dining restaurants; stylish boutique offices with state-of-the art, cutting edge facilities on the top level; and elegant spacious residential apartments extended across three blocks, all with splendid views of the Gulf.

Sunset mall, when completed, will have a total leasable area of approximately 115,000 square feet with shop sizes ranging from 400 to 8,000 square feet.

Sunset residential complex, which opens directly onto the beach, will include three levels of lavish terraced apartments overlooking the sea and will feature high quality finish in cherry wood and marble, the latest smart home technologies and superior amenities including a lounge, four swimming pools, sundeck areas, health club, aerobics room, yoga lounge, sauna, jacuzzi and steam bath.

The residential units, the largest of its kind in Dubai, will feature big balconies, built-in kitchens and fully fitted bathrooms. Residents will enjoy private beach access and will also be provided with designated underground parking facilities and round-the-clock security and cleaning services.

Ziad Hameed, Leasing Manager at DIP, said: "Sunset will offer strong brand positioning for its future retail and office tenants and it naturally attracts attention because of its unique location and distinguished architecture. We have put a selection process in place for all tenants of Sunset mall, residences and boutique offices. Applicants are thoroughly screened before we sign the lease contract with them. We want to ensure that our tenants enjoy the comfort, luxury and tranquillity of their surroundings."

Sunset Mall is scheduled for a soft launch in May 2009. The company has so far signed with names, such as Harry Winston, Baruni, Radley Bags and Mersutti.
Follow Emirates 24|7 on Google News.