Sweet Homes keeps selling prices steady at Ajman Uptown, Rainbow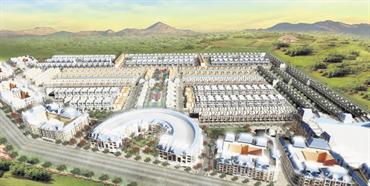 Sweet Homes, an Ajman-based developer, said it will not lower selling prices for either of its two projects.

The developer has sold around 70 per cent of its Dh3.5 billion Ajman Uptown, a 1,504-villa project, and around 95 per cent of its Dh500 million Rainbow Towers, a 1,200-apartment project, in just over a year.

"We have retained around five to 10 per cent of the total number of units in both the projects in order to sell them when the Ajman property picks up," said Fahad Sattar Dero, Chief Executive Officer, Sweet Homes.

Average selling prices in Ajman Uptown is around Dh600 a square foot. Two-bedroom villas are priced around Dh1m; three-bedroom villas are sold for Dh1.3m, while four-bedroom villas can cost Dh1.6m. Selling prices in Rainbow Towers starts from an average of Dh550 a square foot.

Dero believes that the global downturn and subsequent slowdown in the regional real estate has made Ajman a more attractive destination.

"We project land prices in Ajman to fall by 20 per cent to 25 per cent in the middle of 2009. The government will be more willing to negotiate on land prices with investors if the slowdown in realty market continues."

Sweet Homes expects lending to begin in Ajman in a major way when Ajman Bank begins mortgage business by early next year.

"The bank was to start lending by end of this year but has postponed it due to the cautious approach taken by other banks in the UAE.

"However, if the banks steps up lending process, Ajman realty market will see a further surge."

Dero said Ajman will continue to attract a number of international investors into the emirate.

"As the third-largest property market in the UAE, Ajman is strategically positioned to attract more foreign investments into the real estate sector, with more than 33 per cent of development projects in the area owned by expatriates, as compared to 11 per cent in other emirates."

Sweet Homes has also ruled out any plans to launch any new projects in 2009.

"We will not expand nor acquire any new land in any other emirate.

"We will be focussing on constructing our existing projects," said Dero.
Follow Emirates 24|7 on Google News.