Tameer names design consultant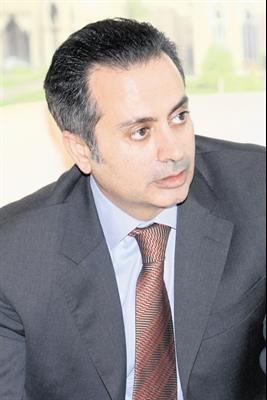 Tameer Holding Investment on Monday named design firm Callison as design consultant for Tameer's projects in Arjan and Majan, which are development by Mizin – a member of Tatweer.

"Tameer is pleased to announce this partnership with Callison for our premium projects in Arjan and Majan and we are confident that the highest quality and style will be reflected in the design of these projects in true Callison fashion," Abdallah Hageali, chief executive, Tameer said.

Callison plans and designs retail, hospitality, mixed-use, residential, corporate and healthcare projects worldwide. "For nearly two decades, we have collaborated with leading developers in the Middle East to create some of the region's most notable mixed-use destinations," said Callison Director Michel Hebrant.

"We are honoured that a prestigious developer such as Tameer selected our firm to lead these projects."

Raed Ariss, managing director of Tameer's developments in Arjan and Majan, said: "The new developments will dwell in a built-up area of 4.4 million square foot, providing a unique opportunity for end-users and investors alike. These projects will be Tameer's first in Dubailand vicinity and Callison will ensure that the designs will be pronounced with immense vibrancy and innovation, leaving a mark in their bustling cosmopolitan surroundings".

All the new projects are intended to be developed as mixed-use, amid the strategic locations in the Arjan and Majan communities.

Arjan project will contain retail and residential towers with full amenities, ample parking and a shopping gallery with each development. Majan project will also contain retail and commercial properties comprising high rise office tower providing adequate parking space, occupying a total built up area of about half-a-million square feet.

Callison is set to create a productive and healthy environment at Arjan and Majan that is sensitive to carbon emissions.
Follow Emirates 24|7 on Google News.