Time right for new realty projects in Mena: Hines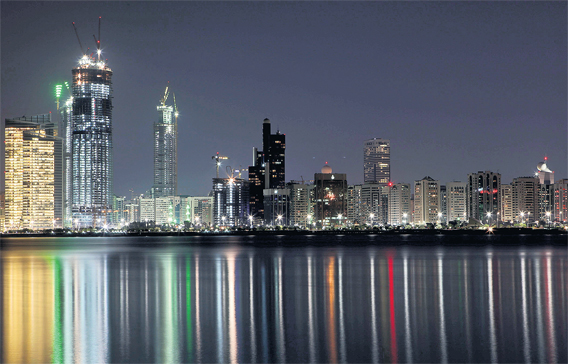 Hines, the international real estate company, believes the "time is right" to launch "new property projects" in the Middle East and North Africa (Mena) region, but these need to "match and meet" the requirements of institutional investors, said a senior executive of the firm.
"Earlier, the regional real estate market was too speculative with prices having reached the level where it made no sense for somebody new to enter the market and launch new developments. However, we think it is the ideal time to start developments," Jurgen Herre, Hines' Head for Mena, told Emirates Business.
"Our region is Mena and we are working on a couple of things. In Saudi Arabia, we clearly see demand for middle-income housing and office space, while in the UAE we look forward to building first-class residential and office projects."
Herre confirmed Hines had already entered into a joint venture in Saudi Arabia, having completed land acquisition. In the UAE, the company is still finalising its plans. The developer ruled out plans to launch master developments in the region.
Herre said: "We won't be launching any new master developments as we have so many huge master plans here… the place needs good buildings and now is the time to build those."
Besides, Hines wants to develop buildings that will set a "new benchmark in terms of design, quality and efficiency of the building and sustainability". "We usually design our buildings from inside out and not from the outside in. We guide our architects to be much closer to what we think our clients want," said Herre.
Although the firm will be following "pure development" strategy in Mena, it will continue to build its advisory, property and asset management businesses.
"It is a pure development strategy for 2010 and 2011. But I can't say how many developments we will be launching in the next two years because it is a completely entrepreneurial decision at the end of the day. The strategy will, however, vary from country to country," he said.
Asked how confident he was in terms of selling the projects, Herre said: "The market was speculative in the past few years with retail investors buying office floors or residential units, which were more or less pre-sale strata titles. What we want to do, in particular, is to create an institutional type of product where we don't sell to individuals… where we keep the building together and lease or sell it to long-term institutional investors. But this can only be done if you have the financial strength and have the financing and equity to go through the phase where we don't have to pre-sell." According to the company's website, Hines portfolio of projects under way, completed, acquired and managed for third parties consists of more than 1,100 properties including skyscrapers, corporate headquarters, mixed-use centres, industrial parks, medical facilities, and master-planned resort and residential communities. Currently, the firm controls assets valued at about $22.9 billion (Dh84.11bn).
According to Herre, institutional investors in the region have not so far invested in real estate because there are no products around for them since they do not want to become co-owners in a building with individual owners. "They want the whole asset, so I think from the institutional investors point of view there is clear demand in the market for real estate assets," he added.
The company's current institutional core investors comes from the US, Europe, Middle East and Asia.
"For our activities in the region, we rely on GCC investors. Also there is an increasing appetite from institutional investors for this part of the world, but there needs to be regulatory changes in areas such as title and ownership rights before they can invest in this region in a broader scale," he said.
A lot of international investors are looking at the region, which is certain to attract more foreign direct investment in the next 24 months, Herre said.
"But if it comes to real estate, the pension funds and insurance companies of the world need a clear title… they need the ability to become the legal owners of the land otherwise they can't invest and as long as this is not addressed as much as they want to invest here they can't do it legally," he said.
Hines started operations in the region three years back with the opening of its office in Abu Dhabi. The company has been advising regional governments and government-owned entities on real estate strategies, which include development of master plans, asset and property management. It also advises institutions on sustainability of buildings and an organisation's carbon footprint.
In the last quarter of 2009, Hines and Abu Dhabi National Property Company, the real estate arm and subsidiary of National Bank of Abu Dhabi, entered into a strategic alliance for property management by the end of last year.
Keep up with the latest business news from the region with the Emirates Business 24|7 daily newsletter. To subscribe to the newsletter, please click here.
Follow Emirates 24|7 on Google News.