Two Bonyan projects set for handover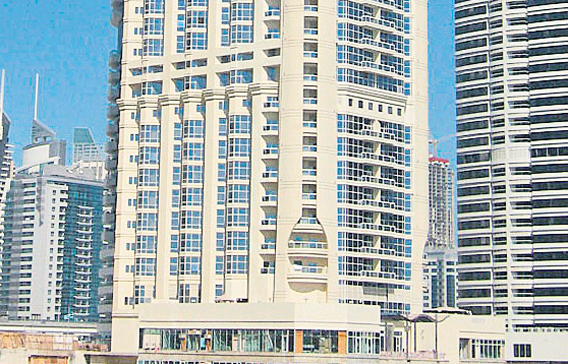 Bonyan International will soon commence handover of units in Dubai Gate 1 project in Jumeirah Lake Tower (JLT) and a residential tower in Sharjah, a top company executive said.
"We have issued the title deeds on the project. Next week we will be handing over the keys on the project," Anas Atatreh, Vice-Chairman, Bonyan International Investment Group, told Emirates Business.
Dubai Gate 1 project has a total of 592 residential units with 30 retail shops.
Another project, the Abbco residential tower in Sharjah, comprising 333 units across 50 floors, will be handed over next month.
The Sharjah Gate project, which is currently 95 per cent complete, is also expected to be handed over in six to eight months' time.
"By then we expect electricity to be ready in the project," said Atatreh. The project has 252 residential units.
Bonyan said around 10 per cent to 20 per cent of the Dubai Gate 2 is not sold. "We want to keep this and we will not sell it at a low rate. Maybe when we complete the construction of the project, then we will put it into the market. However, all this will depend on the market condition."
The Dubai Gate 2 project is located on the A1 plot of JLT. The development comprises 442 units and seven retail shops across 35 floors. The project is still under construction and 28 floors have been built of the total 35 floors.
According to the developer, the project has a new payment plan approved by the Real Estate Regulatory Agency (Rera). "Our previous payment plan had a completion date of 2010. However, according to our new payment plan approved by Rera, the project is likely to be completed in the middle of 2011," Atatreh said.
"A lot of our customers did not pay the installments to us and hence the contractor stopped construction for a brief period."
According to Bonyan, the developer will not be offering any discounts on the project. "When we started selling the project, it was around Dh400 per square foot and Dh700 per sq ft. Sixty per of the project has been sold in the price range of around Dh500 per sq ft. How can I sell at a further discount on this?"
Bonyan has also signed with a facilities management company to offer facilities management services on the project. "After we get approval from Rera, we are going to hand over keys to investors. We will be assigning a building manager and we will also have an owners' association in place soon."
According to Bonyan, no project has been put on hold by the developer. "We will go ahead with all the projects. The UAE is a good place to do business and the infrastructure is very solid here. We are adamant on completing all our projects as we have complete understanding and back up from Rera.
"We are not backing out on any of our projects, we are here to remain and complete all our projects as promised. We will not stop our projects just for a few of our customers."
Atatreh said all its projects are self-financed. According to Bonyan, it has around Dh15 billion worth of projects on-going. "In Qatar, we have four towers, two of which are completed and the keys handed over to the investors. Two other towers will be handed over later this year."
Keep up with the latest business news from the region with the Emirates Business 24|7 daily newsletter. To subscribe to the newsletter, please click here.
Follow Emirates 24|7 on Google News.