UK house prices can take the wrong turn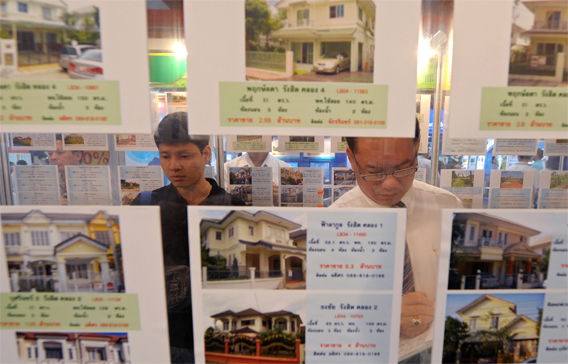 British property prices benefited from a 25-year bull market since the 1980s, pushed up by low inflation and real interest rates, and the influx of millions of younger less well-off buyers who were suddenly able to get hold of mortgages, said Lombard Street Research (LSR).
But the organisation has given warning that homeowners must prepare for what could be a similarly long period in which economic forces work in the opposite direction, reported The Daily Telegraph.
The warning, from LSR's senior economist, Jamie Dannhauser, will cause particular concern, since it comes amid hopes that having slumped by around a fifth since the peak of the bubble, the housing market has now recovered.
However, Dannhauser said that although house prices may continue to rise for some months, buoyed by short-term factors such as low interest rates and thin trading, the impact of the credit crunch may mean that the long-term direction of the market could take a turn for the worse.
He said that although the past 25 years had been punctuated by two housing crashes, the long-term trend for house prices had been overwhelmingly positive.
"There was a big 25-year adjustment that came through three factors, which are one off shocks – inflation, real interest rates and credit availability," he said.
"The real story now is credit, and more specifically what is happening in the mortgage market. For people who are bullish on housing as a medium-term investment, that is a big question. It seems highly likely that given this banking shock there's been a step change in availability of credit.
"My medium-term view now is that real house prices over the next three to five years will be flat at best."
This implies that although nominal house prices may once again shoot through the levels they hit at the peak, the price when adjusted for inflation and the cycle may never again attain such a level.
The warning came as LSR said that its housing affordability indicator, in conjunction with The Daily Telegraph, showed that house prices became marginally more expensive in the final quarter of 2009.
Follow Emirates 24|7 on Google News.