UK property gets more affordable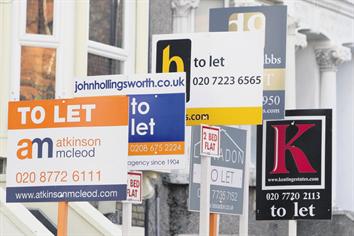 Property is now affordable for first-time buyers in nearly four out of 10 areas of the UK, research has suggested.

The average first-time buyer property could now be bought by someone on average earnings in 39 per cent of local authority districts, according to high street bank Halifax.

The situation is a marked improvement on 2007, the year in which house prices peaked, when homes in only six per cent of areas could be bought by someone on average earnings, The Press Association reported.

Potential first-time buyers on average pay would need to have spent about 27 per cent of their disposable income on mortgage payments in November 2009, almost half the 50 per cent they would have spent on them in June 2007, and below the long-term average of 34 per cent.

The improvement in affordability was brought about by a combination of lower interest rates and house price falls. But many first-time buyers have been unable to take advantage of the situation due to the tighter lending criteria being employed by banks and building societies in the wake of the credit crunch.

Figures from the Council of Mortgage Lenders show that the average person buying their first home with a mortgage put down a deposit of 25 per cent of their property's value for most of 2009.

However, there is some evidence that institutions are beginning to loosen their lending criteria, with a recent report from the Bank of England showing lenders had increased mortgage availability during the final quarter of 2009, particularly for those borrowing more than 75 per cent of their home's value.

Martin Ellis, housing economist at Halifax, said: "Housing affordability for potential first-time buyers has improved substantially over the past two years due to the combination of lower house prices and reduced mortgage rates.

The largest increase in the proportion of local authority areas where homes are now affordable for first-time buyers is in North-East England.

The average price of a property bought by a first-time buyer was £133,794 (Dh795,077) during 2009 – 10 per cent lower than in 2008, reported BBC.
Keep up with the latest business news from the region with the Emirates Business 24|7 daily newsletter. To subscribe to the newsletter, please click here.
Follow Emirates 24|7 on Google News.